Topic Archives:
Coffee IPA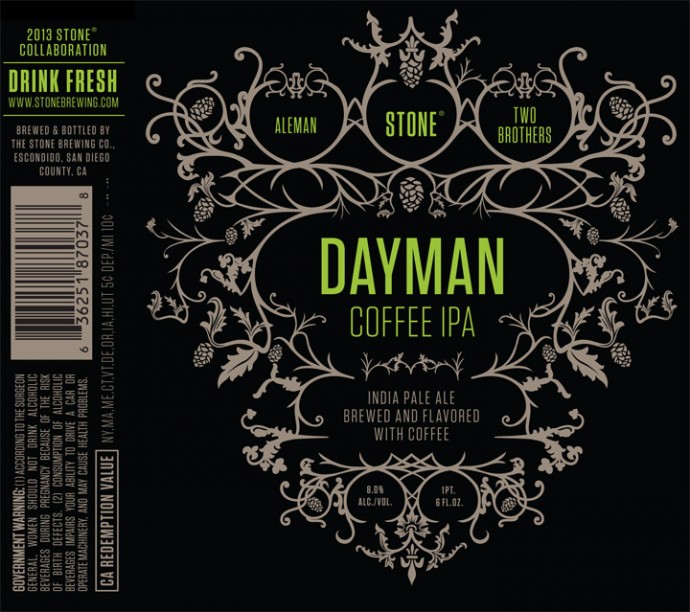 Following their 2012 Iron Brew Competition, Stone Brewing Co. will be pairing up with Chicago's Aleman Brewing and Illinois Two Brother's Brewing to create their 2013 collaboration beer Dayman Coffee IPA. The winning beer recipe is a coffee IPA and will feature coffee beans roasted by Aleman and Two Brothers with the beer itself being brewed at Stone's headquarters in California.
Jim Moorehouse, Nate Albrecht and Brad Zeller, three pals planning to open a Chicago brewpub under the moniker of Aleman, won first place at last year's Iron Brew homebrewing competition in the Windy City (judged by none other than Greg Koch,Jason Ebel of Two Brothers Brewing, and celebrated Chicago brewer, designer and author Randy Mosher). Their style-bending IPA artfully married the assertive tropical bite of Citra hops with amazing coffee flavor and aromatics to create something truly unique and exceptional. Serendipitously, Two Brothers recently kicked off a new adventure roasting their own coffee beans, and provided just-in-time freshly roasted lava for the brew. The result is an innovative IPA that's well balanced and intensely flavored thanks to the felicitous blend of hops and fresh roasted coffee. "
Style: IPA (w/ Coffee)
Availability: 22oz bottles
Arrival: TBA
8% ABV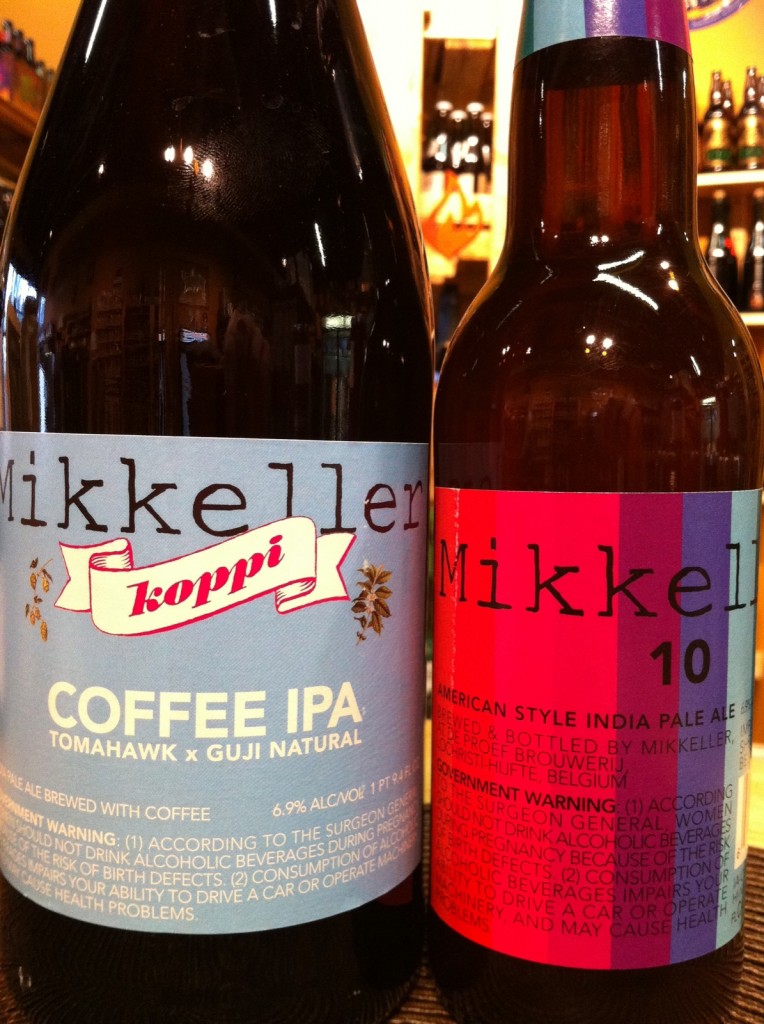 2 releases from Mikkeller are now stateside – Koppi & 10.  Both IPAs but with a very different ingredients.  Let's review:
10 – American IPA, 6.9% ABV.   You have seen Mikkeller's single hop series – 10 beers with the same IPA base, each individually hopped with a special hop.  10 is a an IPA with all 10 of those special hops in 1 bottle.  Same IPA base as before, same abv 6.9%.  It's full of citrus, tropical flavors and light malts.  12 oz bottles.
Koppi – Spice Beer, 6.9% ABV.   This beer will be new to many.  Koppi is a coffee IPA.  Intrigued?  You should be. Guji Natural roasted by a coffee roaster called "Koppi" in Sweden.  Add in Tomahawk hops and you have this beer.  750ml bottles.
Thanks to @AleYeahBeer for the photo