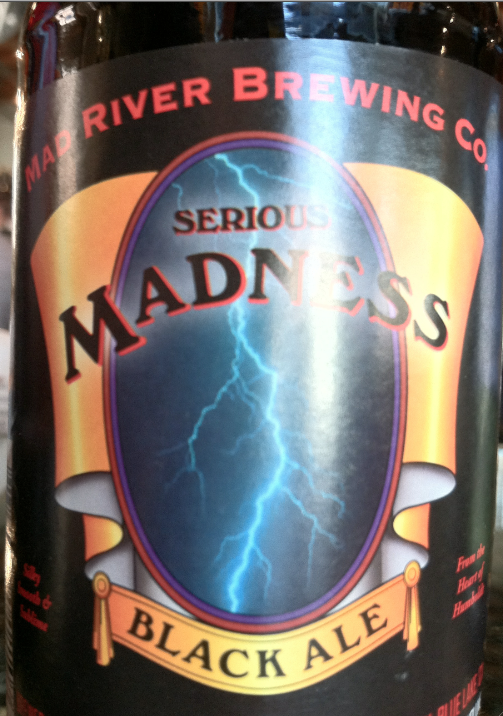 Mad River Brewing Company first released "Serious Madness" black ale on February 13th, 2009 in their seasonal program.  John Barleycorn is also a part of this seasonal series.
Commercial Description:
This beer is inky black with amber edges, light bodied, silky smooth, complex and delicious…
Style: American Black Ale (aka Black IPA)
Hops: Magnum, Hallertau, Tettnanger, Willamette (hop back).
Malts: Two-Row Pale Malt , North American Specialty Malts, German Carafa
Taste Expectations: Lots of roasty malt flavors. Coffee & caramel.  Hoppy black ale with a porter/stout feel.
Availability: 12oz/6pks.  Some draft. Not in all markets.
8.6% ABV