Topic Archives:
American Black Ale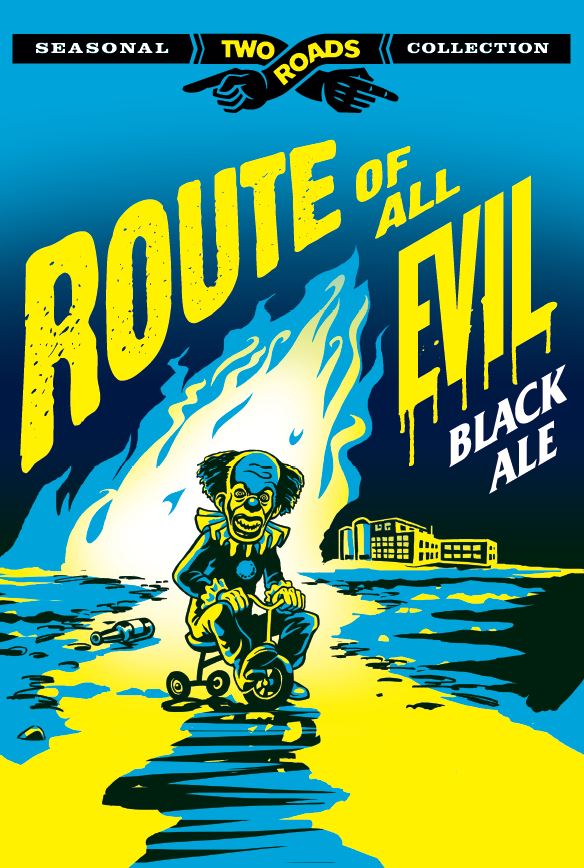 Two Roads (Stratford, CT) Route of All Evil is back for another winter, this time with new artwork. The beer is a porter meets black iPA.
…Brewmaster Phil Markowski wanted to play with using all three to create a unique beer that's truly on the Route of All Evil. Hopped using Pacific Northwest hops and chock full of dark roasted malts- the result is truly taking a road less shoveled.
Two Roads Route of All Evil is available seasonally in 12oz bottles and draft.
Style: American Black Ale
Availability: 12oz Bottles, Draft. Winter seasonal.
7.5% ABV