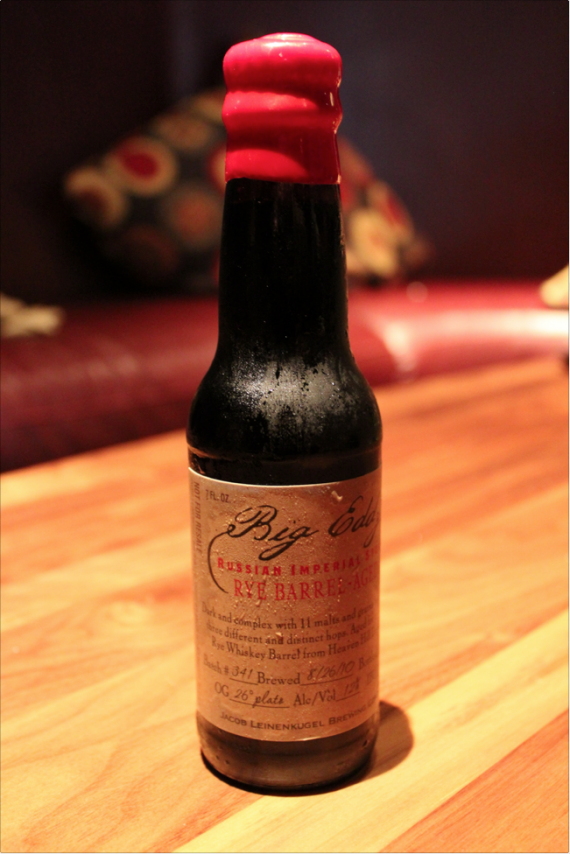 Leinenkugel is experimenting with a barrel aging program.  The first experiments have been with Big Eddy Imperial Stout.  Eddy has spent time in bourbon and rye bourbon barrels.  Here's the kicker, these releases don't really exist.  Well, they do – but they don't.  These little 7 oz bottles are just testers.  The brewers at Lenie's took the first release of Big Eddy (2010) and aged it in (2) Heaven Hill for a full year.  The flavor of this beer is incredible.  (More on that in a minute.)
Also on the way are 2 NEW beers from Leinie's:
Wee Heavy Scotch Ale. New style for Lenies.  2012 will see the release to 30 key accounts.  There will also be a barrel side project for Wee Heavy.  More rye bourbon & bourbon.
IPA.  The brewery has been itching to release a hoppy offering.  April 2012 will see this release.
There are other styles in development, and Leinenkugel's expands their lineup.
So where does this leave the barrel aging?  First public release is about 2 years away.  It will take time for the brewery to build up a barrel inventory to move forward with the program.
How does it taste? Lovers of barrel aged beers should already start drooling over this release.  Caramel, Raisins, vanilla, molasses, rye & oak.  I found myself trying to get the last drops out of the bottle (I had to share 7ozs!)  2 years is too long to wait for more.
Below are pics of of the barrels at Lenies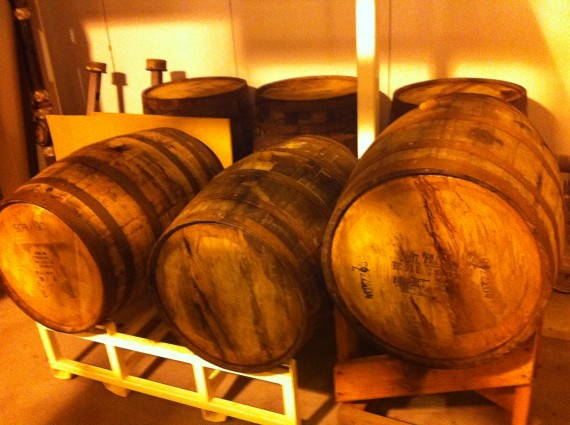 Big Eddy and it's Barrel Aged sibling