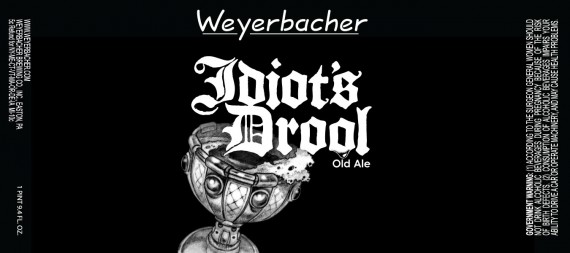 Weyerbacher Idiot's Drool will debut on November 17th.  When Weyerbacher called it an Old Ale, they meant it.  Drool has spent a full 4.5 years in oak barrels.
Head Brewer, Chris Wilson says, "It's a full-bodied, deep burgundy ale with an incredibly complex character. Extended aging has imbued this beer with notes of vanilla, oak, leather and sweet sherry. A mild acidity and subtle carbonation rounds out the palate. Truly fantastic!"
Availability: Brewery Only Release.  840 bottles.  $23/Btl.  6 bottle limit. Note: Due to weird PA laws,  be prepared to buy a case of 750mls. There will be other beers on hand, plus more Rapture.
12.% ABV