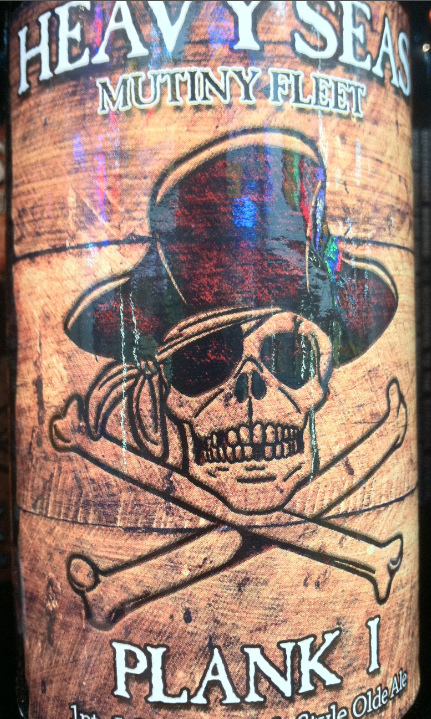 The first edition of Heavy Seas Brewing's "Plank" series has arrived.  The brewery planned on releasing this beer during American Craft Beer Week 2011 (and may have) but arrival was a little later than expected.
Plank I is an English style Old Ale that makes use of Heavy Seas new wood treatments.  The English Ale is introduced to yellow poplar wood during second fermentation. The yellow poplar has been heat treated, which changes the flavor and chemical makeup.  The flavor variations give the wood some "astringency" as the brewery describes, liken to what hops do for flavor.  It's essentially a roasting technique, which can be applied to literally hundreds of thousands of tree species.  Each time changing the flavor & nuance.
Label:
PLANK is a series of beers showcasing unique wood aging treatments to add flavor and nuance. Our first offering — PLANK I — features an Olde Style English Ale matured with specially treated Poplar wood planks.  Look for a subtle, "roasty" wood character that perfectly complements this extrAARGHdinary ale!
Style: Old Ale
Taste Expectations: Caramel, Vanilla, wood.  Slight hint of smoke, bit of chocolate.
Availability: 22oz bombers, rare draft.  $7-8 retail.  Currently 1-time brew.
8% ABV