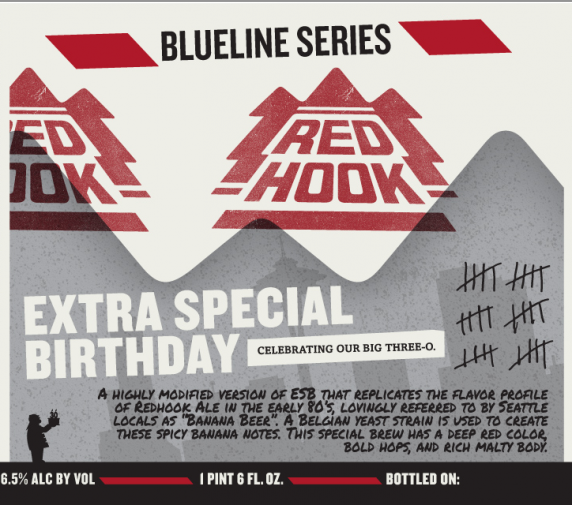 Redhook Brewing was founded in 1981 in Seattle, Washington by Paul Shipman and Gordon Bowker.  Since the brewery's inception, Redhook has grown to be distributed in 48 states.  2011 marks Redhook's 30th year, marked with a  special release.  Extra Special Ale celebrates their big 3-0.
Label:
A highly modified version of ESB that replicates the flavor profile of Redhook Ale in the Early 80s, lovingly referred to by Seattle locals as "Banana Beer." A Belgian yeast strainis used to create these spicy banana notes. This special brew has a deep red color, bold hops, and rich malty body.
Availability: 22oz bottles, some draft.
6.5% ABV