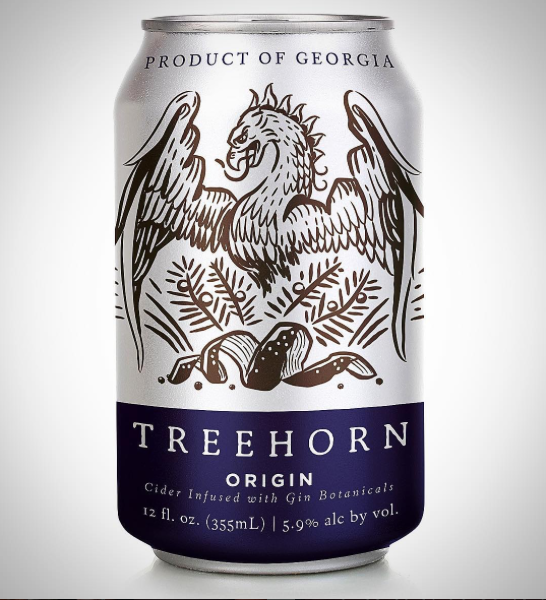 Treehorn Cider Origin, a new cider, has just been canned.
The Marietta, Georgia based cidery has created a gin-botanical infused cider, fermented with juniper, coriander, citrus peel and angelica. If that last thing seemed a little unfamiliar, Angelica is an herb used in gin making. The root gives gin an earthy flavor, and a great backdrop for the bold flavors of juniper.
Treehorn Cider Origin hits shelves in June in 12 ounce cans and draft.
Style: Cider (w/ Juniper, Coriander, Citrus Peel, Angelica)
Availability: 12oz Cans, Draft.
Debut: June, 2017
5.9% ABV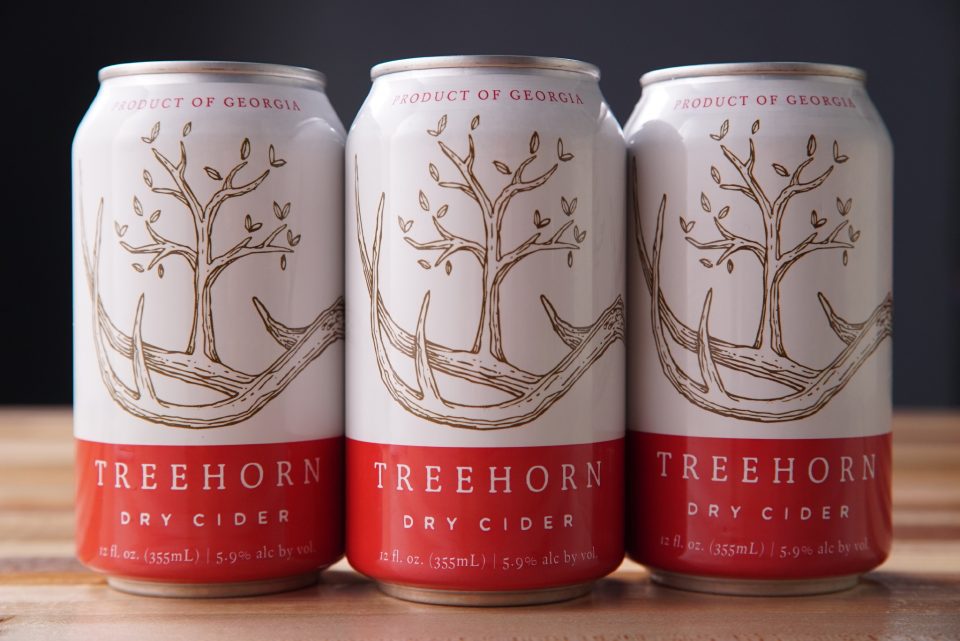 Marietta, Georgia based Treehorn Cider has released their first canned offering. The cidery opened almost one year ago.
Treehorn Dry Cider, one of the first ciders in the lineup, has been chosen as the first packaged offering. The Dry edition features five different varieties of apples, including Staymen Winesap, and Arkansas Black.
…chosen for their complex flavors and tannins; giving it a flavor profile of tart apple and citrus aroma with a bright and lively taste and a soft mineral finish with focused acidity.
Treehorn Dry Cider is available in 12 ounce cans and draft, year-round.
Style: Hard Cider
Availability: 12oz Cans, Draft.
Distribution: Georgia
Debut (Cans): July, 2016
5.9% ABV
Ed note: Apparently the first cans debuted in July, 2016. We received the PR in September. 
Image: Treehorn Cider