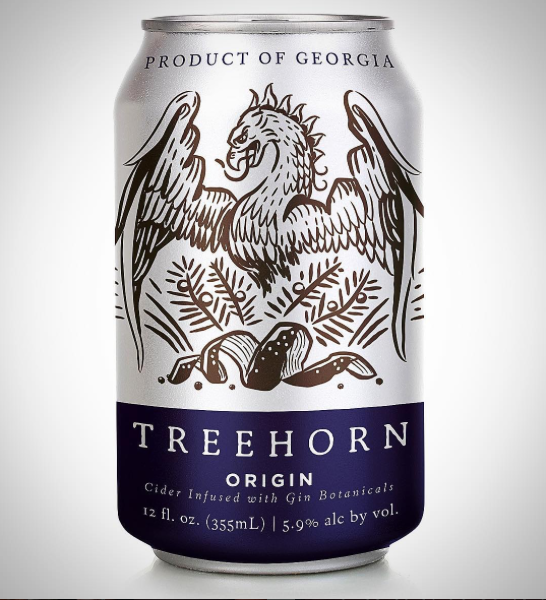 Treehorn Cider Origin, a new cider, has just been canned.
The Marietta, Georgia based cidery has created a gin-botanical infused cider, fermented with juniper, coriander, citrus peel and angelica. If that last thing seemed a little unfamiliar, Angelica is an herb used in gin making. The root gives gin an earthy flavor, and a great backdrop for the bold flavors of juniper.
Treehorn Cider Origin hits shelves in June in 12 ounce cans and draft.
Style: Cider (w/ Juniper, Coriander, Citrus Peel, Angelica)
Availability: 12oz Cans, Draft.
Debut: June, 2017
5.9% ABV