Old Bust Head Brewing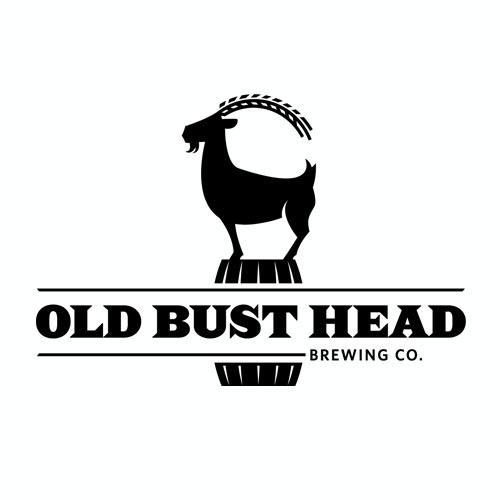 Vint Hill, Virginia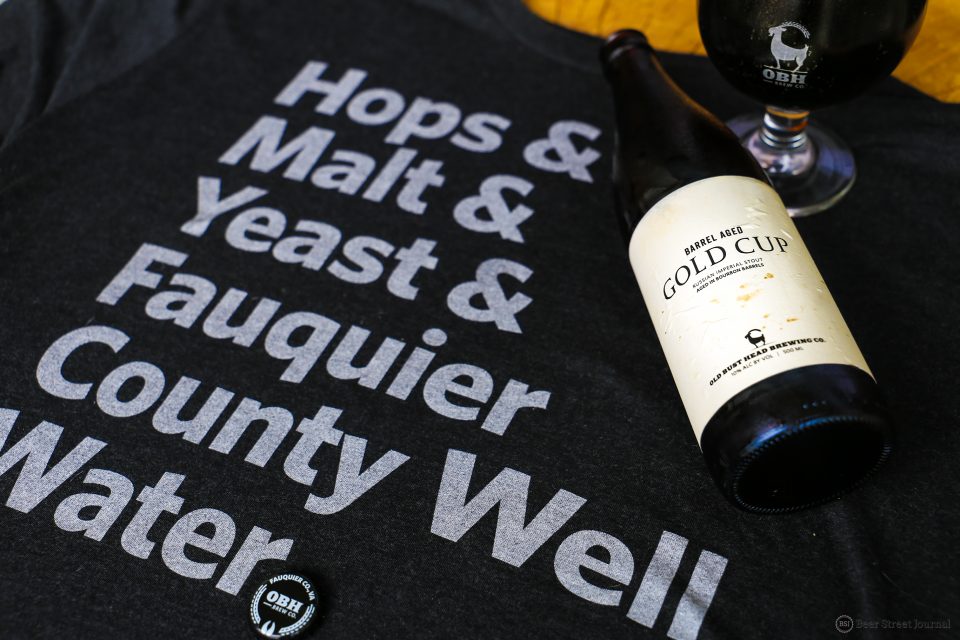 Old Bust Head Barrel Aged Gold Cup Imperial Stout returns to the brewery on October 13th, one of only a handful of times this beer has been bottled.
On a recent trip to Virginia, we discovered Old Bust Brewing, tucked away from the countryside of Vint Hill, Virginia. You'd think a brewery that seems off the beaten path would boast a standard lineup of IPAs and pale ales on tap. This is where we found Barrel Aged Gold Cup and its badass lineup of variants.
The base Russian imperial stout is fantastic. Boozy, roasty, velvety with a touch of chocolate and espresso. Barrel Aged Gold Cup is a barrel-aged dream. Bittersweet chocolate and strong coffee flavors melt perfectly against the oaky vanilla bourbon barrels.
The brewery regulars are already clued into this beer's reputation. The last release sold out in a matter of hours.
Old Bust Head Barrel Aged Gold Cup will be available in bottles once again on Saturday, October 13th in 16.9-ounce bottles. Start making some friends in Virginia.
Style: Imperial Stout (Barrel Aged. Bourbon.)
Hops: Cascade, Hallertau MF
Malts: 2 Row, Caramel 80, Carapils, Roasted Barley, Chocolate, 2 Row Black
Availability: 16.9oz Bottles
Latest Return: 10/13/18
10% ABV
Image: Beer Street Journal
Old Bust Head Caramel Macchiato Stout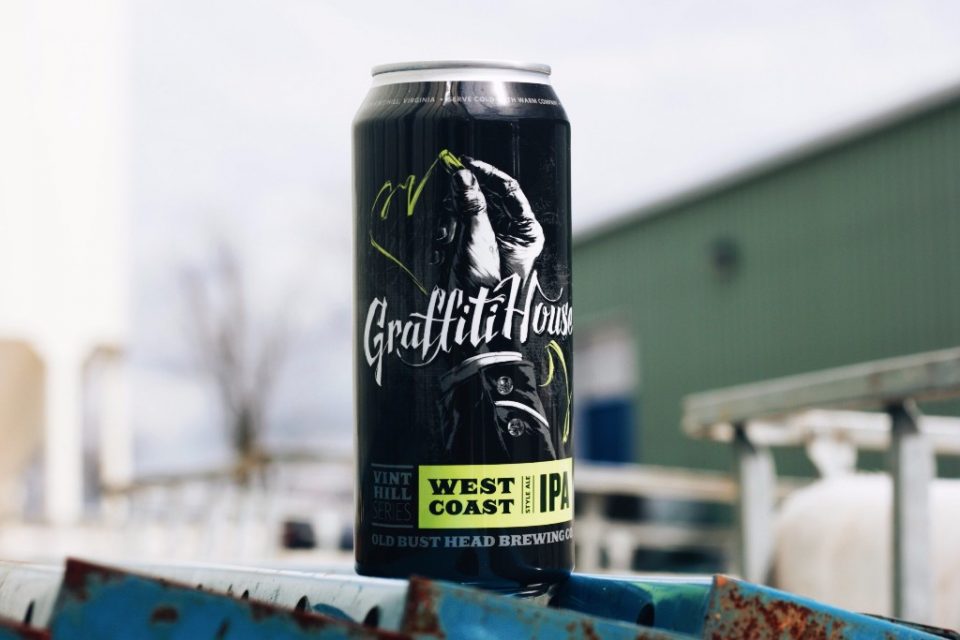 Old Bust Head Graffiti House the brewery's west coast style IPA debuts in cans for the first time this weekend.
The Vint Hill, Virginia based brewery is making their first foray into aluminum with their year-round Graffiti House IPA. The tropical hop forward beer features Mosaic, Cascade, and CTZ hops.
From Civil War scrawls on the walls of Graffiti House to illicit aerosol artistry we all endeavor to leave our mark.  Our Graffiti House West Coast Style IPA asserts its presence with a potent aroma of passion fruit, mango, guava, and citrus.  The bold and juicy tropical body is a unique signature of the Mosaic hops, while Cascade hops contribute to a clean citrus finish for a flavor so singular it leaves its own indelible impression.
Old Bust Head Graffiti House debuts in 16 ounce cans starting Friday, March 31st.
Style: IPA
Hops: Mosaic, Cascade, CTZ
Malts: 2-Row, Cara-Pils, Caramel 10L, Special Roast
Availability: 16oz Cans, Draft. Year-round.
Debut (Cans): 3/31/17
7.5% ABV, 75 IBUs
Image: Old Bust Head