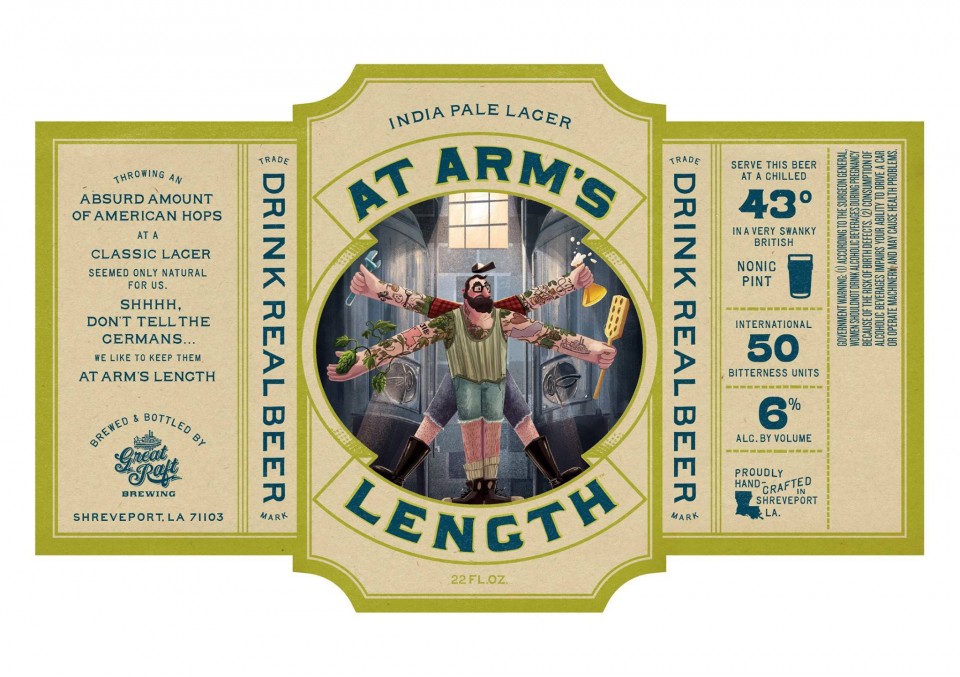 Great Raft Brewing (Shreveport, LA) will release they're newest bottle on September 25th, At Arms Length.
At Arm's Length is an India pale lager, or hoppy lager. A clash of German brewing, and American flavorful hop-genunity. (Yeah, I just made that a word.)
Throwing an absurd amount of American hops at a classic lager seemed only natural for us. Shhhhh, don't tell the Germans… We like to keep them AT ARM's LENGTH.
Great Raft At Arm's Length will be available in 22oz bombers.
Style: India Pale Lager
Availability: 22oz Bombers, Draft.
Arrival: 9/25/14
6% ABV
Read more: Great Raft Brewing