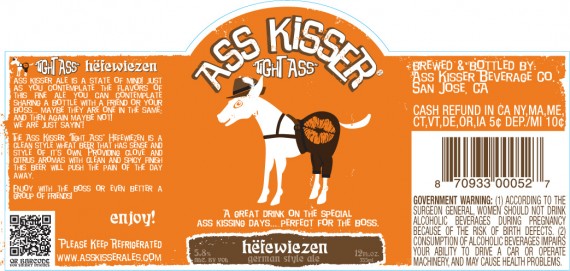 This Tight Ass hefewiezen is the 3rd release by Ass Kisser Ales.
Ass Kisser Ale is a state of mind! Just as you contemplate the flavors of this fine ale you can contemplate sharing a bottle with a friend your boss… Maybe they are one in the same.  And then again maybe not! We are just sayin!
The Ass Kisser "Tight Ass" hefeweizen is a clean style of wheat beer that has a sens and style of it's won.  Providing clove and citrus flowers with a clean and spicy finish this beer will push the pain of the day away.
Style: Hefeweizen
Availability: 12oz bottles
5.8% ABV