Arrogant Consortia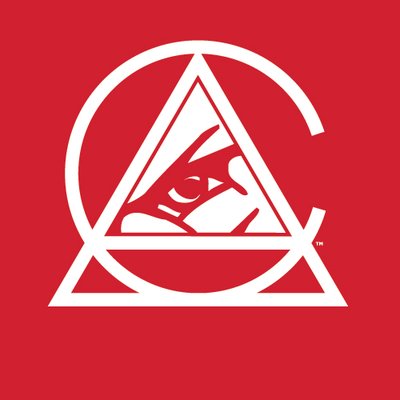 Arrogant Bastard Jägermeister Ale is headed out to select markets now, a Germany brewed special release for the U.S.
A staple in nearly every bar in America – Jägermeister. The herbal liquor is made with 56 different herbs and takes more than a year to produce. Jäger's headquarters is in Wolfenbuttel, Germany, nearby Stone's Berlin brewery that they sold this year. The last collaboration from Stone Berlin is debuting this month- Arrogant Bastard Jagermeister Ale.
The base beer is Arrogant Bastard Ale, an American strong ale that is the flagship beer of Stone's Arrogant Consortia, the cocky brewing subset of Stone Brewing. According to Lizzie Younkin, public relations manager for the brewery, the beer was brewed after the sale by Stone's brewers that were hired by Brewdog as they took over the Bern facility. A few senior brewers from Stone's Escondido brewery also traveled to Berlin to oversee the final pieces of this collaboration.
Jagermeister Arrogant Bastard Ale is brewed with similar spices as the digestif counterpart according to Stone. While the brewery hasn't disclosed which spices, some of the most notable in Jager are anise, poppy seeds, citrus peels, juniper berries, licorice, and ginseng.
Neither beverage has now, or ever contained deer blood. Sorry internet theorists.
Jagermeister Arrogant Bastard Ale is headed to select markets across the U.S. in October, including California, Colorado, D.C., Iowa, Kentucky, Maryland, Michigan, Minnesota, Mississippi, Nevada, Oregon, South Carolina, South Dakota, Tennesee, and Washington.
Style: American Strong Ale (w/ Various spices.)
Availability: 750ml Bottles, Corked & Caged.  Limited Release.
Debut: October 2019
8.5% ABV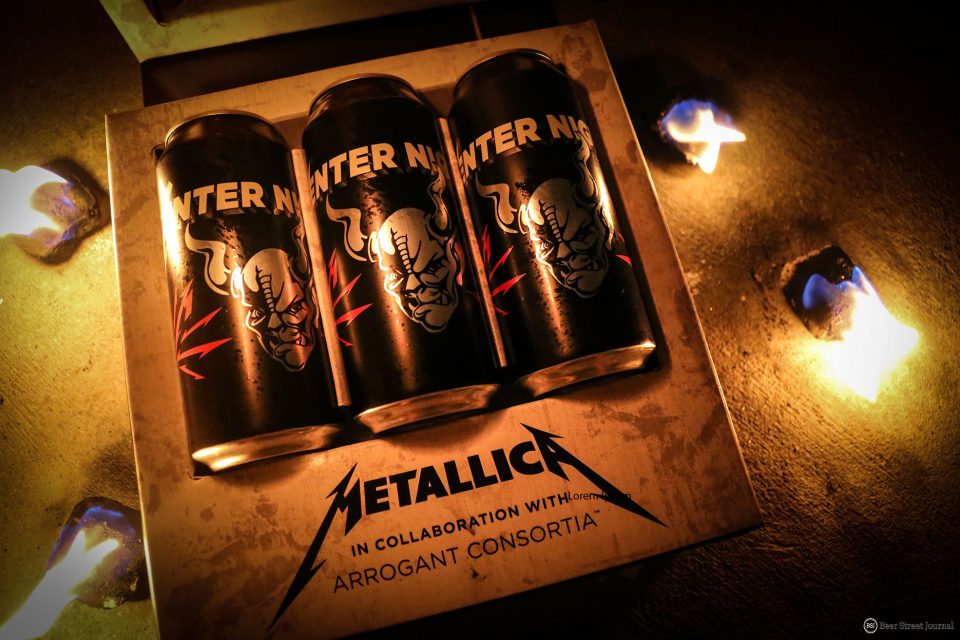 Arrogant Consortia, Stone Brewing's "arrogant" extension of their brewing operation, was always destined for a collaboration like this. Stone and Metallica have created a new pilsner rolling out nationally.
Musical collaborations are nothing new in the beer industry. Dogfish Head has created several musical releases with Pearl Jam, Guided By Voices, and The Flaming Lips. Dropkick Murphys teamed up with Magic Hat and Megadeth with Unibroue – that's just the beginning of the list. Now musical hall of fame inducted Metallica has their own national release- Enter Night Pilsner.
Iron Maiden has their own successful beer and Metallica has taken notice. After launching "Blackened," a Metallica inspired whiskey last fall, beer was an obvious next step. According to drummer Lars Ulrich, Stone Brewing's name kept coming up while doing some research. Beer fans know how fiercely independent Stone is, and Metallica was drawn to Greg Koch and Stone for that mentality.
Metallica didn't want to just "slap a label" on a beer, and Koch wasn't about to do the brewer's version of the same thing. The band dove head first together into the creation of this collaboration – Enter Night Pilsner. 
Now, a lot of folks think a metal-inspired beer should be strong, black, barrel-aged, or be brewed with goat's blood or something "metal" like that. Most musicians want something on the lighter side of the spectrum to drink before, during, and after the show. The guitar solo on "One" wouldn't as epic if Kirk Hammett was shit-blitzed on barleywine. A pilsner became a perfect choice (plus Ulrich is from Europe originally and knows the style well).
Enter Night Pilsner is every bit a clean, crisp European style lager with just a touch of aggressive American hops. When Stone Brewing and Metallica say this beer "transcends genres, shatters preconceptions and challenges convention," we tend to agree. They both have done that in their perspective industries and definitely in this beer. Enter Night is not like any pilsner you've had before.
 Enter Night Pilsner is hitting shelves nationally in 16-ounce cans.  
Crank The Black Album and get drinking.
Style: Pilsner
Availability: 16oz Cans, Draft.
Debut (Nationally): Early 2019
5.7% ABV, 45 IBUs
PIC: Beer Street Journal