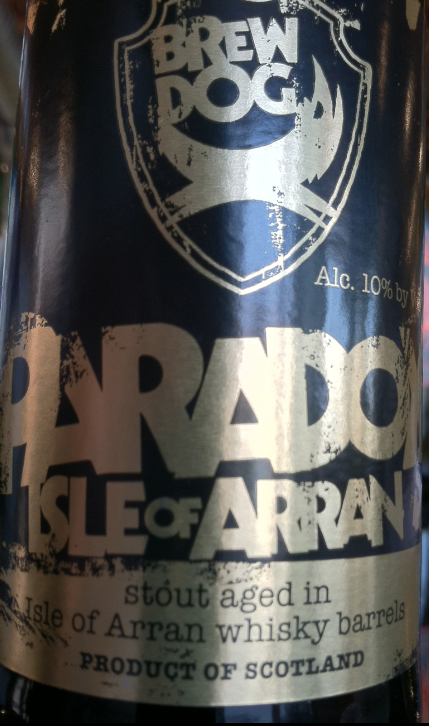 Back in 2008, Brewdog Brewing (Fraserburgh, Scotland) partnered with Isle of Arran distillery to use their barrels for Paradox.  Paradox is Brewdog's imperial stout, available in various barrel aging editions.  Every barrel (either with Arran or otherwise) has a unique story.  These Isle of Arran casks were formerly sherry casks before Arran used them.  Paradox is the 3rd beverage to reside inside.  This release in 2011 is the second batch of Isle of Arran stateside.
About Paradox Imperial Stout:
Style: Imperial Stout, barrel aged
Hops: Galena, Grambling Cross
Malts: Marris Otter, Dark Crystal, Caramalt, Chocolate Malt, Roast Barley
10% ABV
Brewdog's Taste Expectations Paradox (Isle of Arran): "Alot of the casks Arran distillery use are former sherry casks which gives this edition of Paradox a little more sweetness which is balanced by hints of cinnamon and ginger with lovely aromatic, zesty fruit flavours."
Availability: 12oz bottles, capped.