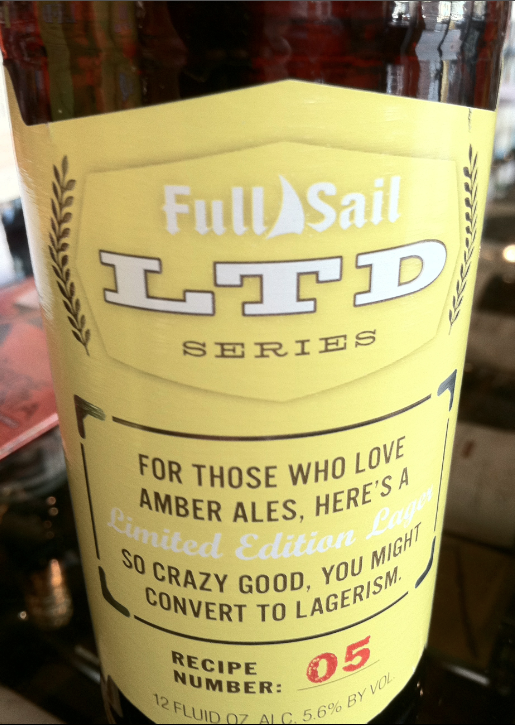 The next seasonal edition in Full Sail Brewing's (Hood River, OR) LTD Series is "5" or "LTD 5."  5 is a amber lager, and well crafted one at that.
Commercial Description:
For those who love amber ales, here's a Limited Edition Lager that is so crazy good, you might convert to lagerism. New in our LTD series, this copper colored lager is refreshingly smooth, with a hint of dark roast and a clean hoppy finish. Brewed with pale, chocolate, caramel malts and hopped with Czech Saaz hops.
Style: American Amber Lager
Hops: Saaz, Willamette, Glacier
Malts: Pale, Chocolate, Caramel
Taste Expectations: Expect a balance lager. Bready, & nutty.  Toasty.  Earthy, grassy hops shine through in finish.
Availability: 12oz/6pks.  Draft.  March-June.
5.6% ABV