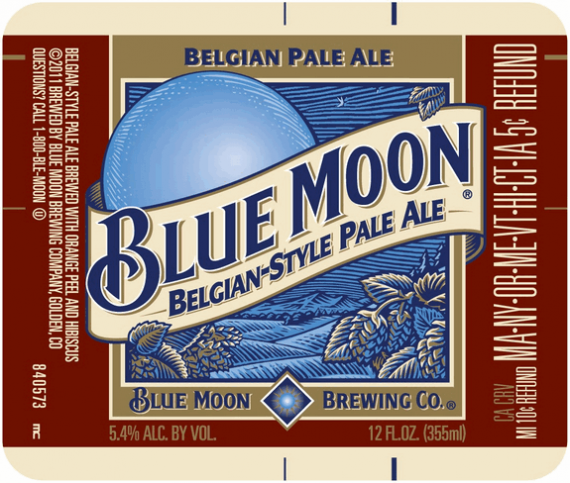 More potential Blue Moon offerings in 2012: Belgian-Style Pale Ale.  It is quite obvious that Blue Moon will not be resting on 1 or 2 styles anytime soon.  As of right now, here are the other other flavors that have surfaced:
Peanut Butter, Lemon Wheat, Lime Wheat, Valencia Amber, Farmhouse, Spiced Winter Ale.
A Belgian-style pale ale brewed with orange peel and hibiscus. 
Style: Belgian Pale Ale
Availability: 12oz bottles, Draft
5.4% ABV