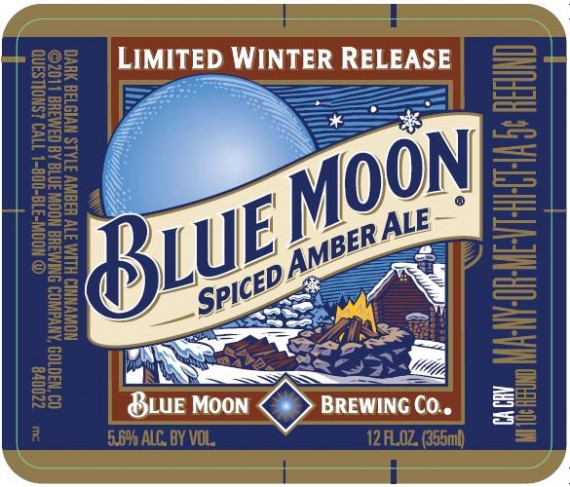 Blue Moon Brewing will be brewing up a new winter seasonal – Spiced Amber.  Coors looks to be developing the Blue Moon series to align with more craft offerings.
Label:
Our limited Spice Amber Ale is crafted with cinnamon, roasted malts, and a touch of wheat for a perfectly balanced spiced flavor and a warming caramel finish.  The ideal ale for relaxing by the fire.
The Blue Moon lineup currently includes: Belgian White, Summer Honey, Pumpkin, Spring Blonde (new in 2011), Winter Abbey, & Pale Moon.  In 750's there is Blue Moon Grand Cru, and plans to release Vintage Blonde Ale brewed with grapes in 2011 also.
Style: Amber Ale/ Spice Beer
Availability: 12oz/6pks, Draft.
5.6% ABV