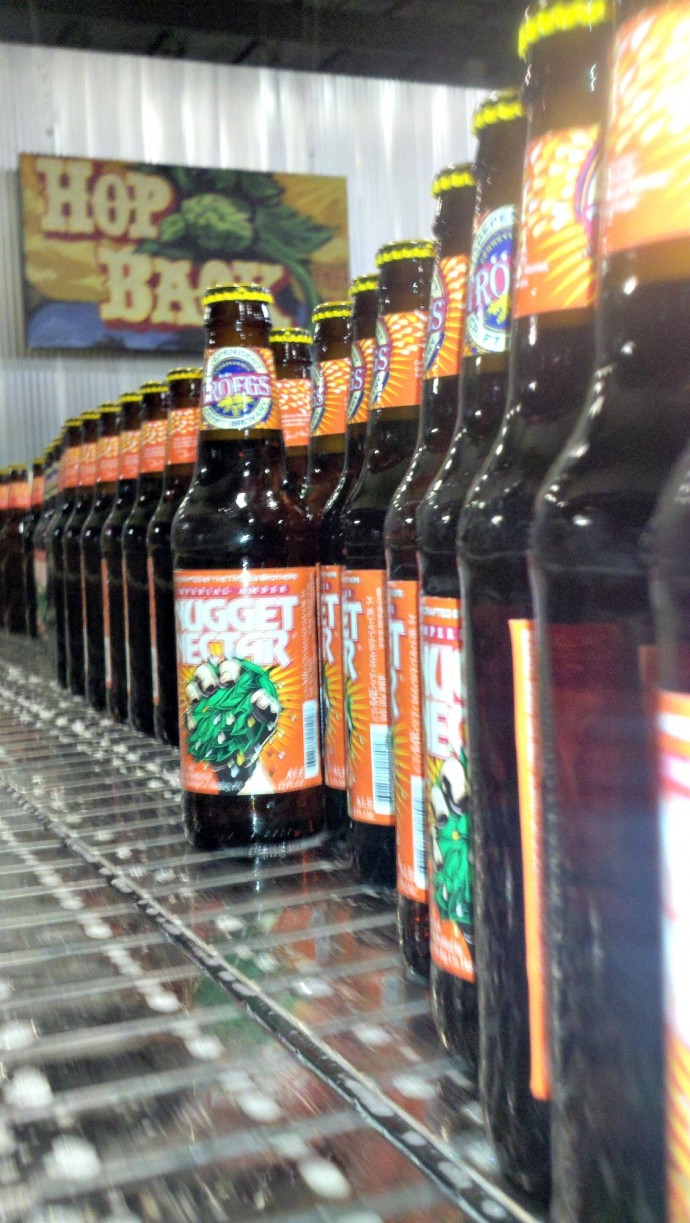 Hop heads nationwide will rejoice knowing that Nugget Nectar is almost here! Just 6 days ago sightings of Nugget Nectar on Tröeg's bottling line began popping up on Twitter and Facebook ensuring its freshness when it becomes available in a week or so.
"Nugget Nectar was inspired by fresh new hops rolling in from the harvest," said John Trogner. Nugget Nectar is intensified with whole flower Nugget cones added to our hopback vessel and dry-hopped with our patented HopsCycloneâ"¢ technique.  Keeping freshness in mind, we are shipping Nugget Nectar as fast as it is packaged. You can expect cases, six-packs, and bombers to start appearing in Central Pennsylvania in mid-January and expanding through our eight-state distribution area over the following four weeks. Draft Nugget Nectar will be released in mid-February and into early March."
You hop fix has almost arrived, in fact, you can grab some of the first glasses of this year's batch at Tröegs' Full Moon Firkin on January 26th featuring firkins of both Nugget Nectar and Perpetual IPA. See you at 3pm in hop lover's heaven?
Style: Red Ale
Hops: Nugget, Warrior, Tomahawk, Simcoe, Palisade
Malts: Pilsner, Vienna, Munich
Availability: 12oz bottles, Draft. Seasonal release (1st of year)
7.5% ABV