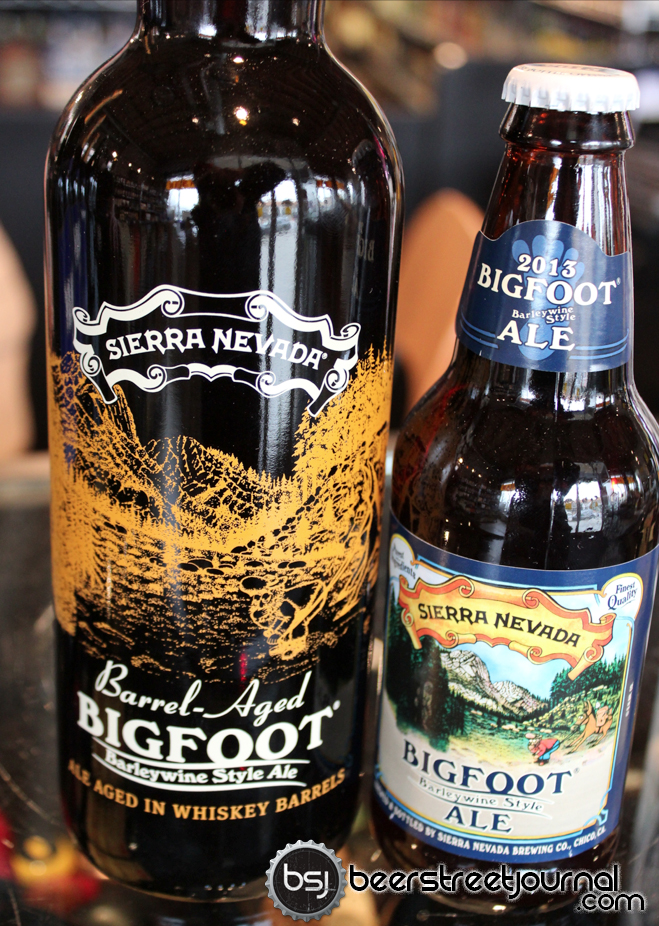 It is here. Sierra Nevada's Barrel Aged Bigfoot Barleywine Style Ale. The buzz around this beer has been mounting for months now. Over a beer with Sierra Nevada brewer Terrance Sullivan last  year, he made the barrel aged plans known to Beer Street Journal. We've been drooling ever since. 2013 Bigfoot joins the fray.
Our Bigfoot Barleywine is a craft beer legend. Each winter, this beast of a beer appears and wreaks havoc on unsuspecting palates with its intense bittersweet flavors. This year–in honor of the 30th Anniversary of this style-bending brew– we're releasing a very special version of this cult classic: Aged in oak whiskey casks for nearly two years, this barrel-aged Bigfoot is incredibly complex. The assault of resinous hops has mellowed, and the influence of the wood has shifted focus toward the malt–with rich burnt-sugar flavors and notes of vanilla, toasted coconut, and raisins. Grab this elusive beast while you can, because it won't be around for long. 
Style: Barleywine (Barrel Aged)
Availability: 750 ml bottles, Corked & Caged.
12.2% ABV