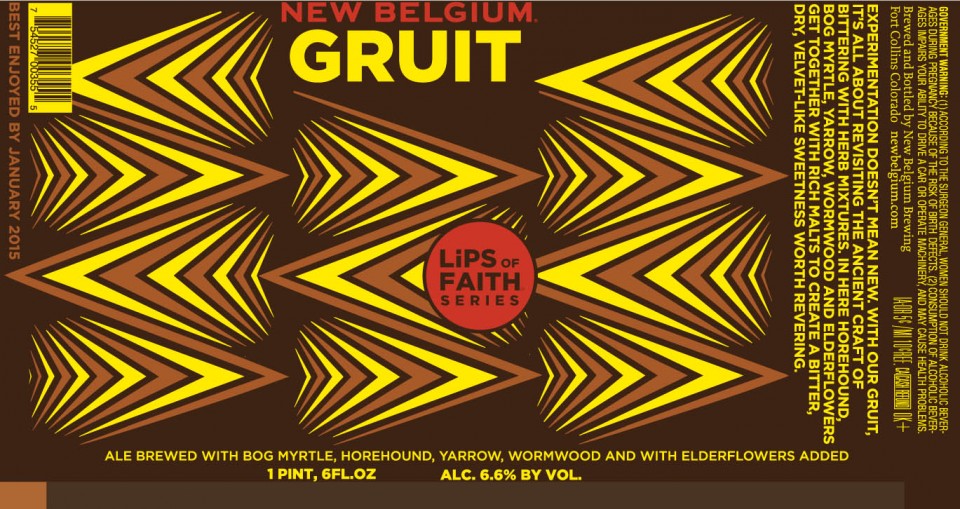 A long time ago, before hops became widely available in brewing, spices were used to bitter beer. A mixture called fruit, was the bittering agent, a mix of spices such as juniper berries, ginger, aniseed, sweet gale, mugwort, yarrow & more. The use of gruit was mostly phased out by the 16th century.
New Belgium Brewing's upcoming Lips of Faith release revisits a time where gruit was used to bitter. For Gruit, the brewery used a mixture of bog myrtle, horehound, yarrow, wormwood and elderflowers.
Just to brush you up on the spices, horehound has been used in cough drops for hundreds of years. (Black horehound is a sedative. Let's assume it's not in Gruit.) Yarrow and bog myrtle have been been used for both culinary and medicinal uses. Have you ever heard of absinthe? A big flavoring ingredient in that "green fairy" drink is wormwood.
Look for Gruit in 22oz bottles, and draft. Official New Belgium announcement coming soon.
Style: Gruit (w/ Yarrow, Bog Myrtle, Wormwood, Elderfower)
Availability: 22oz Bombers, Draft
Arrival: TBA
6.6% ABV
Read more: Lips of Faith Series