Topic Archives:
Victory Blackboard Series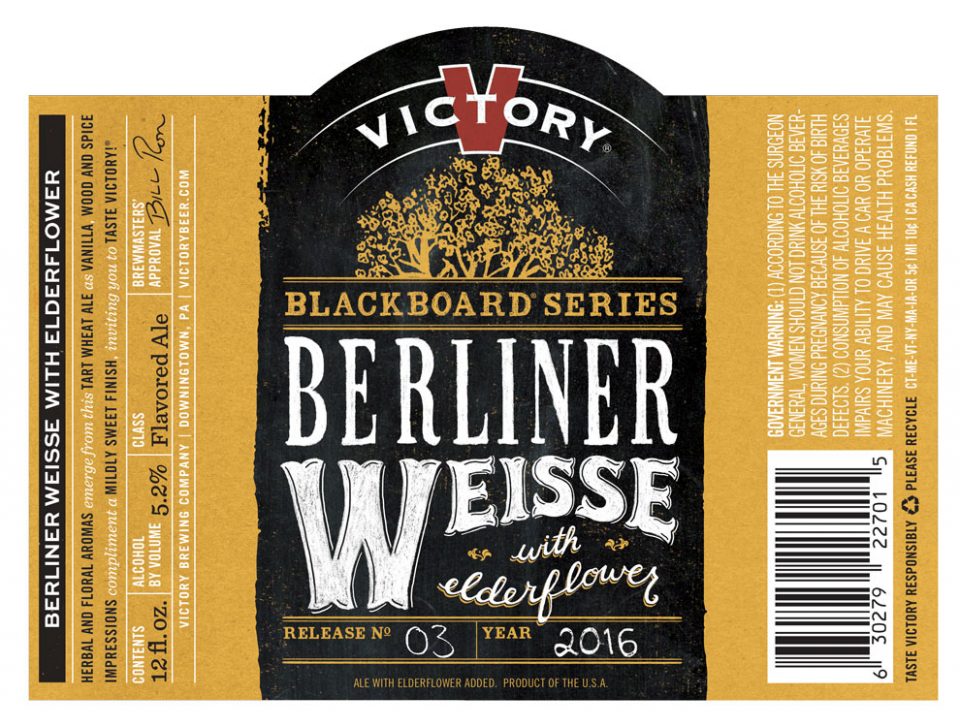 Victory Blackboard Series Berliner Weisse with Elderflower is the latest entry in the brewery's ongoing experimental series.
A blend of Victory's love of beer and food join forces in a side project of innovation. (The brewery own it's own beer inspired restaurants making beers like this a no-brainer.) This release features a base beer of berliner weisse, a tart wheat ale, nuanced with the flavor of elderflower.
Herbal and floral aromas emerge from the tart wheat ale as vanilla, wood, and spice impressions compliment a mildly sweet finish, inviting you to Taste Victory!
Victory Blackboard Series Berliner Weisse is the third entry in this new-for-2016 series. Victory Agave IPA with Grapefruit kicked off the line in January, followed by Victory Dry-Hopped Brett Pils. Available in 12 ounce bottles and draft starting in July until December, 2016.
Style: Berliner Weisse (w/ Elderflower)
Availability: 12oz Bottles, Draft. One-off release
Debut: July, 2016
5.2% ABV