Topic Archives:
Ithaca Excelsior Series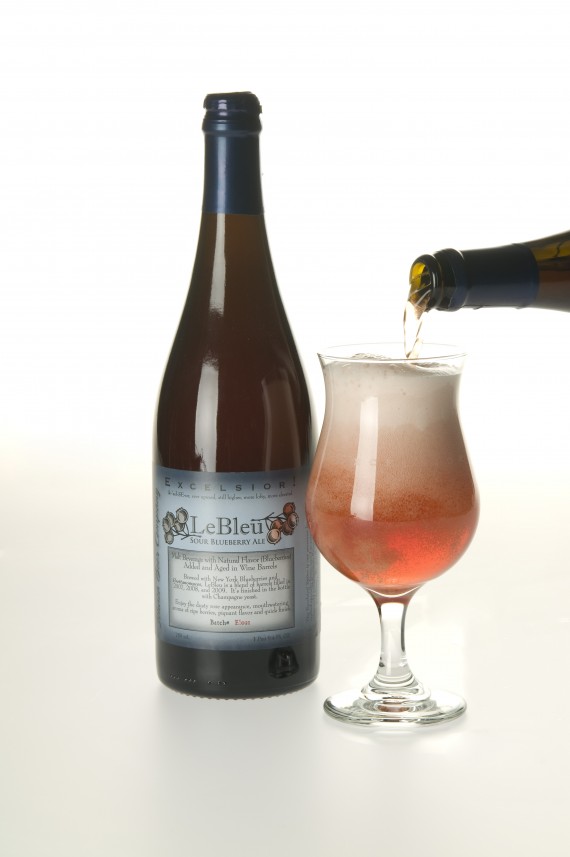 Ithaca Brewing's Le Bleu won't make the 12/31 release date this year.  It's looking like January, 2012.
Bleu, our delightful darling of a barrel-aged blueberry sour ale will be ready when it wants to be ready, and that is NOT on Dec. 31st this year. We are closely monitoring its progress. Please check back in mid-January 2012 when we announce any release updates.
About Le Bleu:
Brewed with New York State Blueberries and Brettanomyces, Le Bleu is a blend of barrels filled in 2007, 2008, and 2009. It's finished in the bottle with Champagne yeast.Enjoy the dusty rose appearance, mouthwatering aroma of ripe berries, piquant flavor and quick finish.
Hops:Acidulated, Northern Brewer
Malts: 2-Row, American Wheat
Other: Blueberries, Brettanomyces, and Champagne yeasts
Style: American Wild Ale
Availability: 750ml bottles. Seasonally
5% ABV