Topic Archives:
Fall Seasonals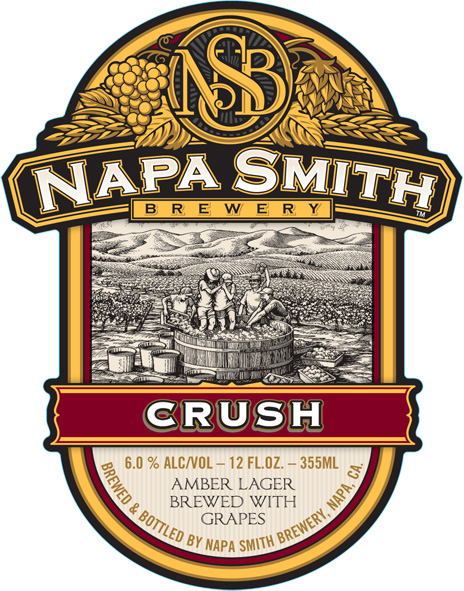 Napa Smith Brewing is nestled in Napa Valley, California – in the heart of wine country.  Don Barkley, 30 year veteran of brewing approaches brewing with the idea that the world needs great beer that makes food taste even better.  Being from Napa, it's only fitting that this next release is brewed with grapes.
From Napa Smith:
Crush Beer is our autumn offering developed in tribute to the grape harvest here in Napa Valley. In keeping with the Bavarian tradition of Oktoberfest, this beer is an Amber Lager made with traditional malts. Since we are in the wine country, we also add a small amount of grapes to each batch. They say "It takes a lot of great beer at harvest time to make great wine." It's appropriate for Napa Smith to use grapes in one of their beers, since they also run a winery.
Style: Amber Lager (Brewed w/ Grapes)
Availability: 22oz bottles
Arrival: Fall
6% ABV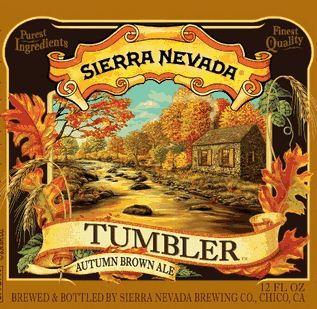 A new month, and a new beer.  This one seems to be a little early for fall, but it's welcomed none the less.  Sierra Nevada Tumbler is here, the first of the fall ales this year.
Tumbler is a brown ale that is replacing Sierra Nevada's Anniversary Ale.  Anniversary Ale was an American IPA  first brewed in 2007 and was released late summer each year.  According to Sierra's brewery rep, the brewery took a look  their portfolio in the wake of their 30 years of existence.  They thought it was time to change things up a bit and brew a beer that was a little less hop forward.   An offering that is more malt forward and appropriate for fall.  Thats exactly what Tumbler wants to be.  Sierra Nevada describes –
"As the nights grow cool, the leaves on the valley oaks begin to turn and fall. In honor of this yearly dance, we bring you Tumbler Autumn Brown Ale and invite you to enjoy the show. We use malt within days of roasting at the peak of its flavor to give Tumbler a gracefully smooth malt character. So pour a glass, and grab a window seat to watch as the leaves come tumbling down."
It"s brewed with 2 hop varieties and 4 different hops –
Hops: Challenger, Yakima
Malts: 2 Row Pale, Crystal, Chocolate, Smoked
Yeast: Ale
Taste Expectations: Dark malt flavors.  Caramel.  Roasted grains.  Sierra wanted this accented.  Grainy, chocolate, and nuts also shine through.
Availability: 12oz/6 pks, Draft.  Seasonal Late Summer/Fall Release
5.5% ABV