Scofflaw Brewing Basement IPA, one of the most popular India pale ales in Georgia is about to get a little bigger.
For years Matt Shirah and co-founder Travis Herman busy brewing away in the basement of Shirah's mother-in-law. This IPA bears the name of its birthplace. It has taken Georgia by storm.
MORE: Scofflaw Brewing & Basement IPA turn 1. Atlanta can't get enough
The first cans were just stickers, followed by sleek black cans. Lately, the artwork has been more badass, thanks to the work of Josh Jameson. Coming very soon – 16-ounce cans.
Prevalence of the 16oz "tallboy" cans have swelled in craft brewing. In Scofflaw's home of Atlanta, nearby Monday Night and SweetWater Brewing both have regular releases in the larger size.
Scofflaw Basement IPA 16-ounce cans will be available year-round in the coming weeks. Forget 4-packs. Scofflaw's dropping 16-ounce, 12-packs.
Style: IPA
Availability: 16oz Cans, Draft. Year-round.
Debut (16oz Cans): ASAP
7.5% ABV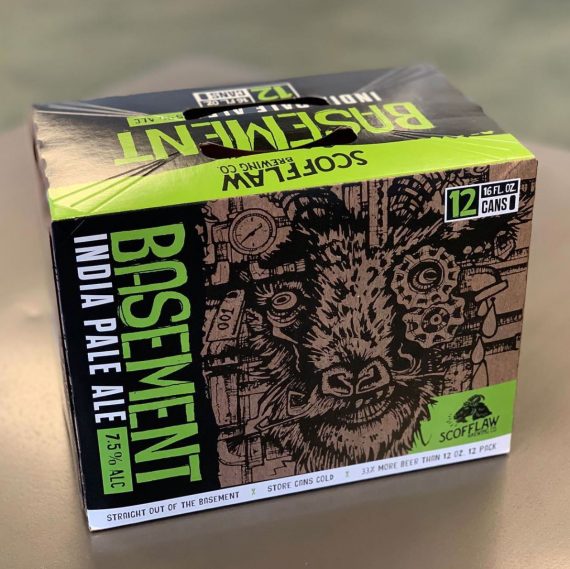 PICS via Scofflaw Brewing