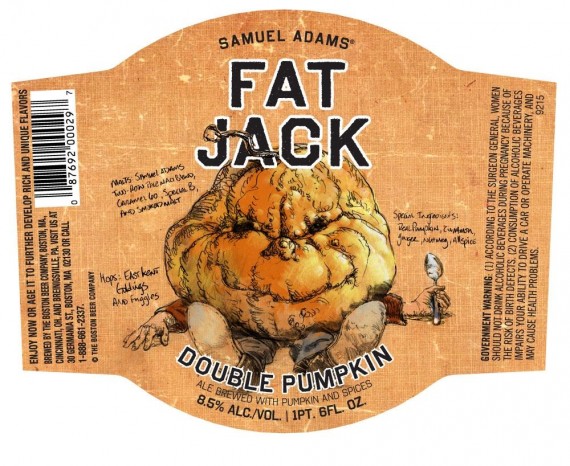 More pumpkin laden brew on the way from the makers of Samuel Adams.  Fat Jack looks to be making an appearance in the Small Batch Series.
This rich and luscious brew indulges in flavor with over 28Ibs of pumpkin per barrel, for a full bodied sweetness and deep russet color. Classic pumpkin pie spices of cinnamon, ginger, nutmeg, and allspice ignite a warmth and spark that's deepened by an undercurrent of roasty smoked malts. The result is a delectable brew full of enveloping layers of flavor and spice.
At Samuel Adams we love experimenting. This series of limited edition brews represents some of our favorite small batch creations.
Style: Pumpkin Beer
Hops: East Kent Goldings, Fuggle
Malts: Samuel Adams Two-Row Pale Malt Blend, Caramel 60, Special B, Smoked Malt
Extras: Real Pumpkin, Cinnamon, Ginger, Nutmeg, Allspice
Availability: 22oz bottles
Arrival: Initial release: August, 2012
8.5% ABV
READ MORE: Small Batch Series