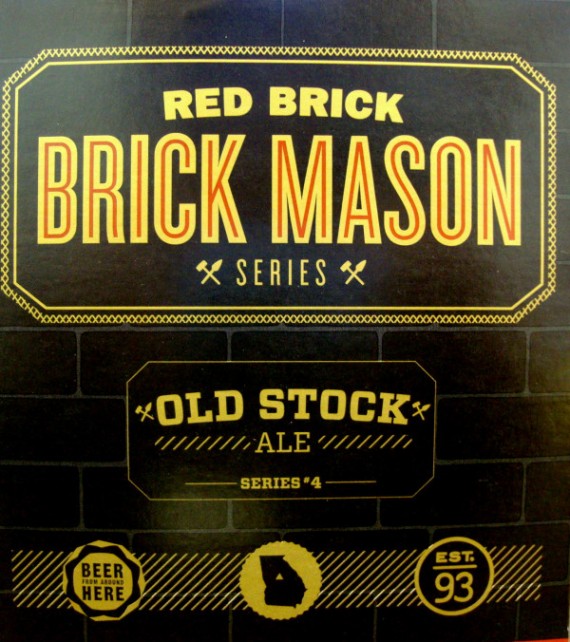 Red Brick Brewing's last release in their Brick Mason series has arrived – Old Stock Ale.  OS is an old ale aged in bourbon barrels.
Style: Old Ale (aged in bourbon)
Availability: 12oz bottles, Draft. Seasonal release.
?? ABV
Be sure to check out the additions in the Brick Mason series coming in 2012.