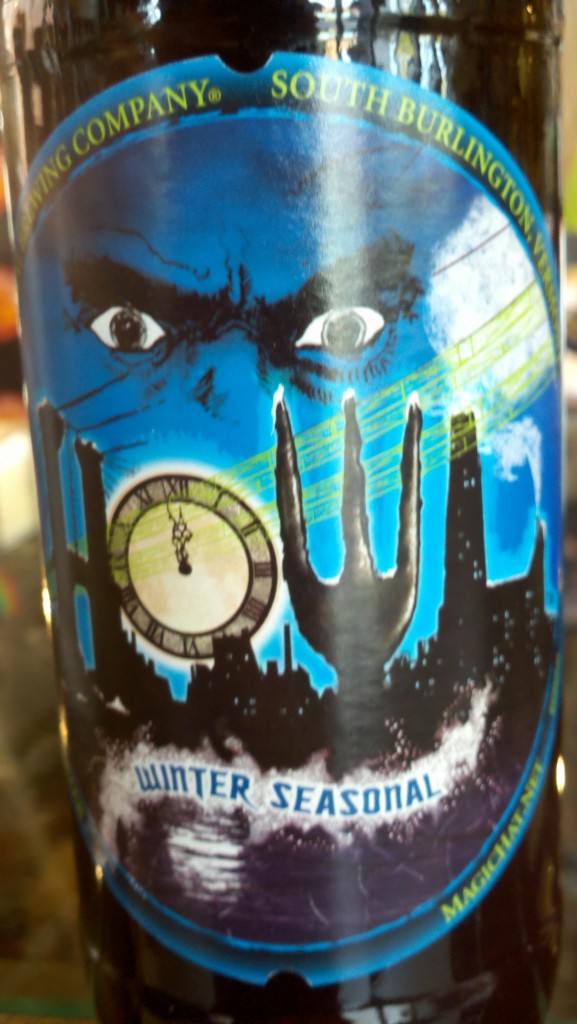 Magic Hat ( Burlington, VT) has released their seasonal winter lager.  A black lager, with a roasty, dark, bold flavor.  Not every winter seasonal has to be an ale does it?
Commercial Description:
Born of dark and cold and snow in the marrow of the northeast's longest night, HOWL comes in on wailing winds, with winter weary eyes burning holes in sunless shadows.  In it's darkened depths out inner voids are warned.
Beer Rundown:
Style: Schwarzbier
Hops: Apollo, Hallertau
Malts: Pale, Crystal, Carafa
Yeast: Lager
Taste Expectations: Bitter roasted coffee with a hint of chocolate. Smokey.  Consistent carbonation, balanced. Excellent style example.
Availability: 12oz/6pks.  Draft.  Winter Seasonal
4.6% ABV