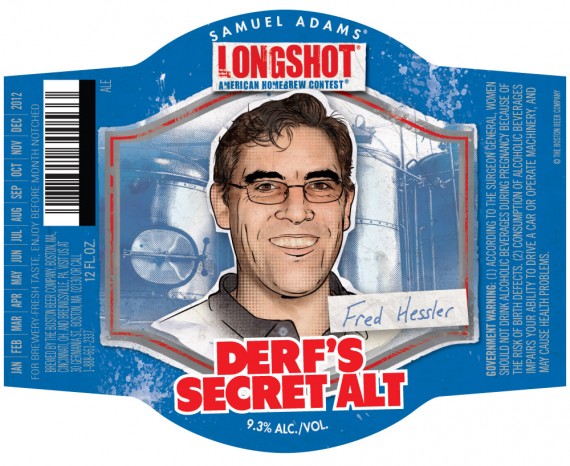 Meet Sam Adams Longshot American Homebrew Contest Winner #2 — Fred Hessler.  Winners were just announced at GABF a couple of weeks ago. Derf's Secret Alt  is 1 of 3 that will be appearing in the mixed 6 pack. (Derf= Fred spelled backwards)
About Derf's Secret Alt:
Fred wanted to go big or go home with his homebrew and decided to brew a unique Sticke Alt.  This full-bodied ale has a big, malty character balanced by subtle orange and grapefruit notes from the hops.  With a light amber color, this brew has a sweet finish. 
Style: Altbier (abv way high for style)
Availability: 12oz bottles, Limited Draft.
Arrival: Spring, 2012
9.3% ABV