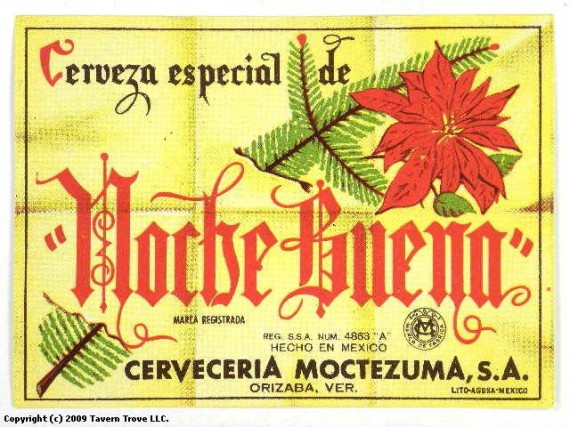 Heineken USA has announced that Noche Buena will launch in the United States.  Noche is a bock beer brewed by Cerveceria Moctezuma.
Starting in October, the late fall/winter seasonal will start hitting shelves.  Noche Buena is Mexico's #1 selling seasonal beer.
Flavor profile per Heineken:
Noche Buena features a fairly dry up-front characteristic followed with a thick mouth feel and subtle sweetness, combining fine malts with spicy Styrian hops grown in Slovenia.  Beer enthusiasts will notice berry notes at the finish and a nice caramel toasted malt aroma at the nose.
Availability: Select markets, specifically but not limted to – Texas and Chicago, October 2011.
"We are very excited to be slowly expanding the availability Noche Buena, Mexico's highest regarded seasonal beer," said Paul Smailes, Senior Brand Director for Dos Equis, Heineken USA. "We're confident this fantastic beer, brewed in limited quantities, will be savored by those consumers looking for an exclusive winter seasonal."
Cerveceria Moctezuma was founded in Monterrey, Mexico in 1890.  Their portfolio includes Tecate, Sol, Bohemia, and Dos Equis.