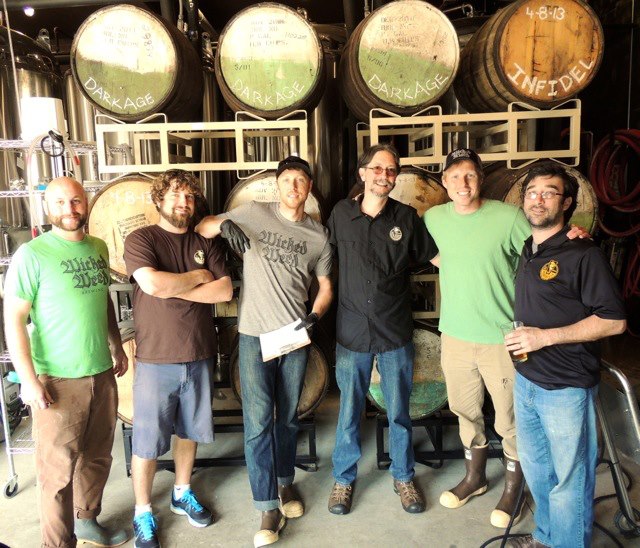 Foothills Brewing (Winston-Salem, NC) and Wicked Weed Brewing (Asheville, NC) are spending the day collaborating. Details are forthcoming on what the brew is.. but we bet there is a barrel involved.
Not familiar with one of Asheville's newest breweries? Check out this poorly edited Beer Street Journal video…
Meet Wicked Weed Brewing Co. Asheville, NC from BeerStreetJournal.com on Vimeo.