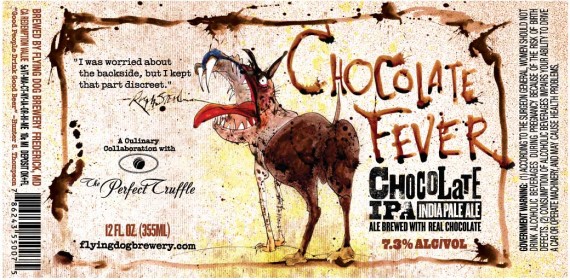 Flying Dog is quite active as of late.  The Brewhouse Rarities Series is in full swing, cans coming soon.   Why stop the creative process right?  Enter Chocolate Fever.  An American IPA brewed with real chocolate.   A collaboration with The Perfect Truffle in Frederick, Maryland.
"I was worried about the backside, but I kept that part discreet." – Ralph Steadman
Style: IPA (w/ chocolate)
Availability: 12oz bottles, Draft
Arrival: TBA
7.3% ABV 
note: The above is tentative.  Subject to change at whim of the brewer, the beer, or the barrel.