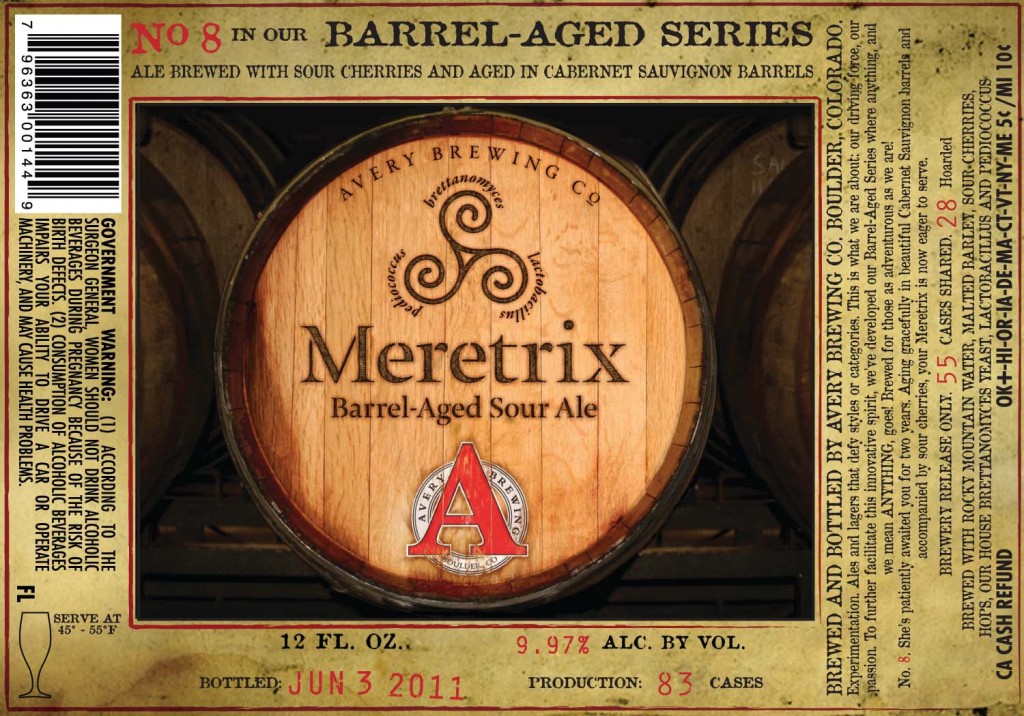 Avery Brewing's Barrel Aged Series is widely popular & rare.  Typically 50-60 cases are produced at the time.  The 8th edition in this series is upon us.  If you're seeing the label, you're pondering the name.  Translating from Latin, Meretrix means "prostitute."  Cicero referred to Clodia as a "meretrix" in his Pro Caelio speech in 56 B.C.   Anyway, back to the beer.  Meretrix is a sour ale brewed with sour cherries, aged in Cabernet Sauvignon barrels.
No. 8. She's patiently awaited you for two years. Aging gracefully in a beautiful Cabernet Sauvignon barrels and accompanied by sour cherries, your Meretrix is now eager to serve.
The barrel aged series comes in 12 oz bottles, capped & foiled.  Total production is 83 cases, 28 hoarded according to the label.  Brewed with Rocky Mountain water, malted barley, sour cherries, hops, our house brettanomyces yeast, lactobacillus, and pediococcus.
Availability: 12oz bottles. Brewery only release. Some making to select beer bars & stores across the United States.
Arrival: To Be Bottled June 3, 2011
9.97% ABV