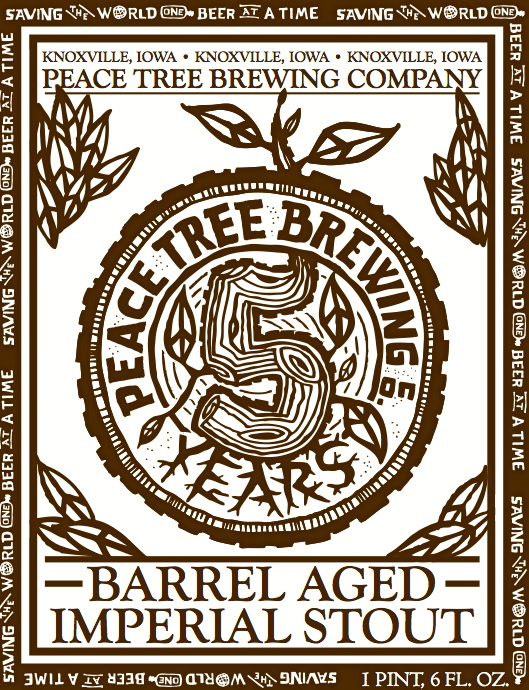 Peace Tree Barrel Aged Imperial Stout is one of two special releases, celebrating the brewery's five year anniversary.
To commemorate our first five years, we bring you this Imperial Stout, which has been aged in rye whiskey barrels for no less than 15 months. The deep color and malty backbone come from heavy additions of dark-roasted and caramel malts. These chocolate and coffee characteristics are balanced by mild hops and from the complex esters developed through the Belgian-style yeast during fermentation…
Peace Tree Barrel Aged Imperial Stout will be available in 22oz bottles. Those wishing to purchase bottles can reserve bottles online, for in person pickup. $12.00.
Style: Imperial Stout (Barrel Aged.)
Availability: 22oz Bottles
Release: 3/21/15
?? ABV