Topic Archives:
Starr Hill All Access Series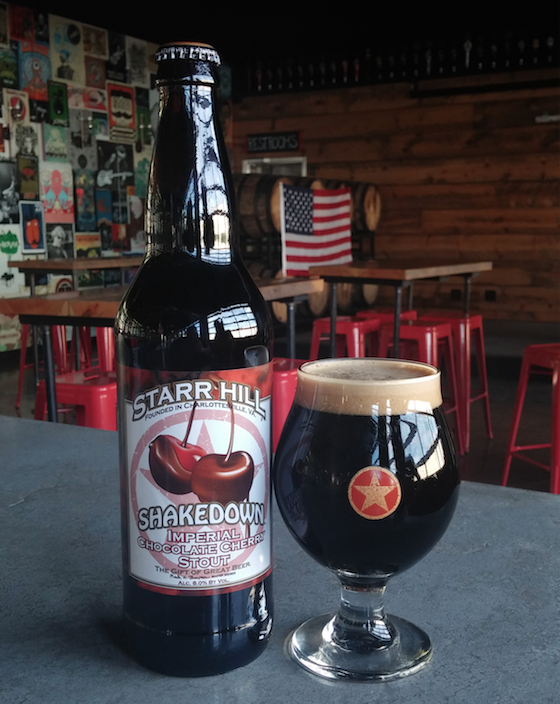 The sixth and final offering in Starr Hill's (Charlottesville, VA) All Access Series is Shakedown Chocolate Cherry Stout. The beer features chocolate and cherries added during fermentation.
"Shakedown Chocolate Cherry Stout was a fun project. Experimenting with natural ingredients is an essential part of Starr Hill's DNA. With Shakedown, the use of cherry puree and cocoa powder made the brewing process a real challenge," said Robbie O'Cain, Starr Hill's Manager of Brewery Operations.
Starr Hill Shakedown Imperial Chocolate Cherry Stout will debut on Halloween in the brewery's taproom. Distribution to follow shortly after.
Style: Imperial Stout (w/ Chocolate, Cherries)
Availability: 22oz Bombers, Draft. Late Fall seasonal.
Distribution: VA, DE, GA, MD, NJ, NC, PA, TN, Washington D.C.
Arrival: 10/31/14
8% ABV