Topic Archives:
Ninkasi Flagship Series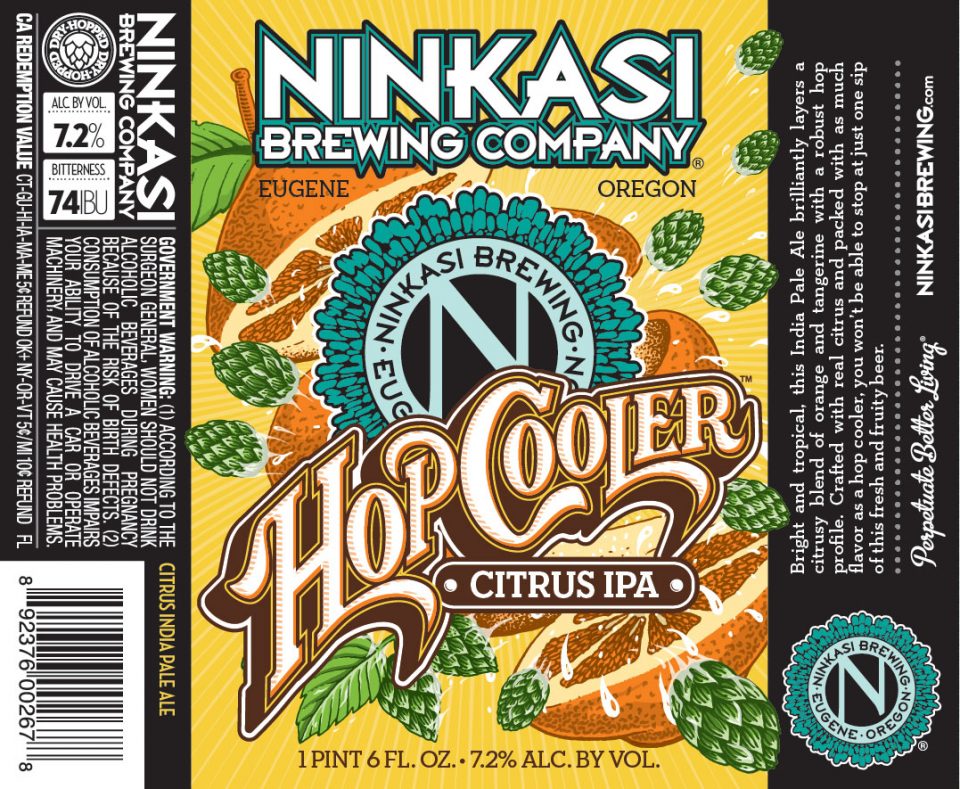 Ninkasi Hop Cooler Citrus IPA has joined the brewery's year-round Flagship Series.
Fruity IPAs are here to stay. Highland Brewing recently added Mandarina IPA year-round, Stone's Enjoy By Series now has a Tangerine IPA during the year, passionfruit highlights a new edition of Oskar Blues Passionfruit Pinner.
Now, Ninkasi Hop Cooler Citrus IPA, brewed with sweet orange, grapefruit and tangerine joins the increasing national lineup of fruity India pale ales. Hop Cooler is brewed with a strong lineup of hops, including Equinox, Simcoe, Amarillo, and Citra.
Bright and tropical, this India Pale Ale brilliantly layers a citrusy blend of orange and tangerine with a robust hop profile. Crafted with real citrus and packed with as much flavor as a hop cooler, you won't be able to stop at just one sip of this fresh and fruity beer.
Ninkasi Hop Cooler Citrus IPA is available on draft, plus 12 and 22 ounce bottles. Year-round. The Flagship Series also features Total Domination IPA, Tricerahops Double IPA, and Dawn of the Red IPA.
Style: IPA (w/ Sweet Orange Peel, Grapefruit, Tangerine Peel)
Hops: Equinox, Simcoe, Amarillo, Citra
Malts: 2-Row Pale, Vienna, Acidulated, Honey
Availability: 22oz Bottles, 12oz Bottles, Draft. Year-Round
Debut: Late July, 2016
7.2% ABV