Topic Archives:
Brooklyn Quarterly Experiment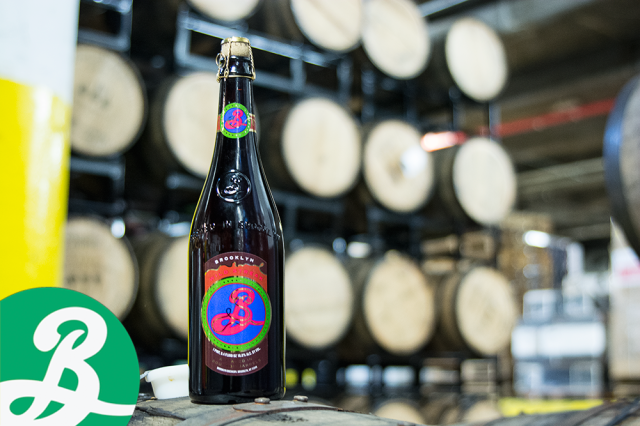 One of Brooklyn Brewery's most coveted beers would easily be Black Ops, the barrel aged imperial stout. You really have to be at the right place, at the right time to get it. (The brewery's running joke is that the beer doesn't even exist.)
Even more rare, are "Ghost Bottles" that really only surface at special Brooklyn events, or rare ghost bottle nights. As far as you're concerned, these bottles are just fiction. That is… until now.
Brooklyn has decided to let more of these ghosts out into the wild for the rest of the craft beer lovers to try. You have a new bottling line to thank for this opportunity. The lineup includes beers that have been tucked away in barrels, or given some special brewers treatments. (Don't be dirty, you know what I mean. )
First up – Wild Streak.  You might have seen this on Beer Street Journal back in June of last year.
Every quarter, the brewery plans on releasing a handful (i.e. few thousand cases) of these various special(ghost) bottles, starting on January 26th with Wild Streak.  You'll come to know this as "The Quarterly Experiment." 
Look for more "Ghost Bottle" announcements throughout the year.