Topic Archives:
Belgian Dubbel
I'm sure Dan and Deb Carey, founders of Wisconsin's New Glarus Brewing, are excited to be celebrating 20 years. To celebrate two decades of craft brewing, New Glarus releasing 20th Anniversary Ale. The beer is a Belgian style dubbel, meant to drink now or cellar.
20th Anni is brewed with a mix of American and German hops, Belgian sugar, and a blend of Belgian and American hops. If you are lucky enough to get New Glarus, look for it on shelves this week.
Style: Dubbel
Availability: 20oz bottles. ERP: $9
?? ABV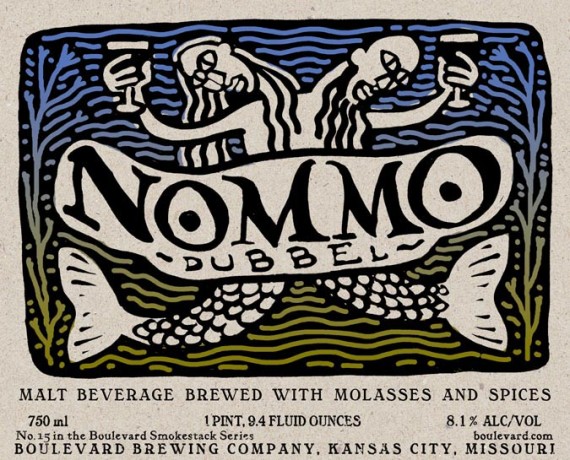 Boulevard Brewing's newest Smokestack Series beer has begun shipping.  Nommo is a dubbel brewed with molasses and spices.
Dubbel is an ale style developed in the Middle Ages by Belgian Trappists, a style enjoyed today by a growing number of enthusiasts worldwide.  So for so good, you say but what about Nommo? The Nommo are ancestral spirits worshiped by the Dogon tribe of the West African nation of Mali meaning "to make one drink."  Seriously.  Our Nommo Dubbel has a brilliant deep amber color and a sweet caramel malt profile.  This ale showcases the coriander, cinnamon, and star anise used in the kettle, complementing them with clove and banana notes contributed by the Belgian yeast
Style: Dubbel
Availability: 750ml bottles.
Arrival: TBD
8.1% ABV