Topic Archives:
Angry Orchard Cider House Collection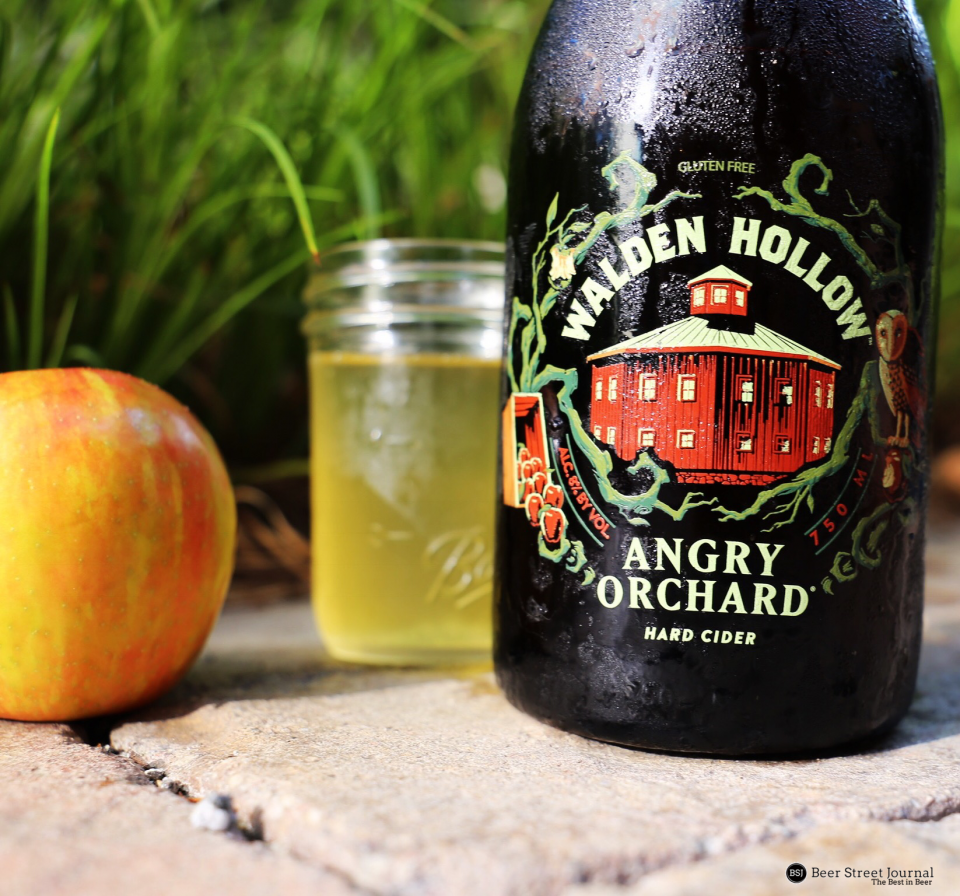 Angry Orchard Walden Hollow is the latest big bottle "Cider House Series" release. A new hard cider that features all New York state apples.
When you are brewing a cider, apples are everything. New York is known for their apple crop, prompting a release focusing on a few of the state's popular varieties.
Three apples make up Angry Orchard Walden Hollow – Golden Russett, Newtown Pippin, and Northern Spy. Apparently, the Northern Spy apple is used frequently in brandy production.
What you'll taste in this hard cider… a more tart and dry cider then some of the mainstream sweet ciders that you will find. You'll find Walden Hollow be a little more musty, with a touch farmhouse notes found in Brettanomyces heavy wild ales. Love ciders and a nice buzz? Hollow is bit higher than average – clocking in a 8% alcohol by volume.
Angry Orchard Walden Hollow is a 750 milliliter corked and caged bottle release, year-round – named for the Angry Orchard in Walden, New York.
Style: Hard Cider
Availability: 750ml Bottles
Debut: August, 2016
8% ABV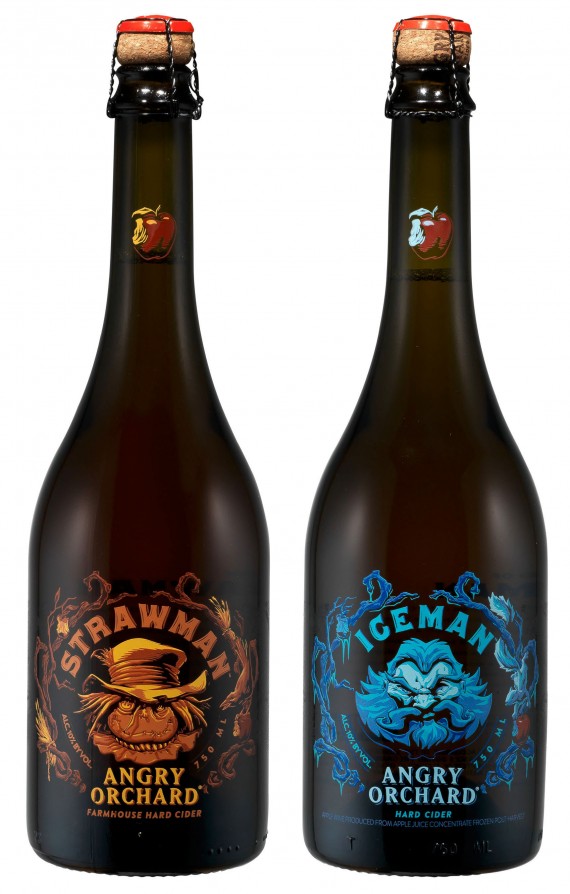 Angry Orchard Ciders, a division of Boston Beer Company, is now taking a couple of special releases national. The Cider House Collection is available in big bottle format, each one a take on unique or ancient recipes.
Strawman (Pictured on left): For centuries Farmhouse Cider making has been a tradition celebrated by farmers in the English and French countryside. Strawman combines a distinct blend of juices from traditional culinary and bittersweet apples, which is then aged on oak. The result is a full-flavored, complex, and balanced cider with wine-like characteristics, rounded out by apple and citrus notes. Its lingering, earthy finish is an homage to the origins of this unique cider.
Iceman (On right): Inspired by the tradition of Ice Ciders in Quebec, Iceman uses the process of freezing the juice from culinary and bittersweet apples to produce a rich, complex and unique cider with a crisp apple taste and notes of caramel and toffee. This cider is sweet but not cloying. The addition of oak-aging yields a smooth and pleasing vanilla character. The result is a perfectly balanced, full-flavored cider that delights the palate with clean apple notes and a lingering toffee finish.  10% ABV
Style: Cider (Oak Aged)
Availability: 750 ml bottles
10% ABV