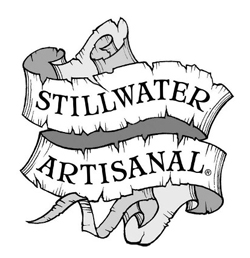 Stillwater will celebrate the 3rd annual "Stillwater Day" on October 21, 2012.
3rd annual Stillwater Day during Baltimore Beer Week featuring the exclusive bottle release of the 'Then & Now Project' this first release is an small run of dry-hopped / brett conditioned Cellar Door sold in pairs (only 100 sets will be available). One bottle is to be enjoyed fresh and hoppy and the other is to be enjoyed 6 months to 1 year later so you can experience the transformation that takes place when the hops fade and the brett develops its wonderful funky, tart flavors.
-BOTTLE SALES START AT 10
AM-
There will also be the usual 'pop up' bottle shop featuring many Stillwater rarities and a limited run of bottles from the collaboration with Union Craft titled 'Hard Times', an urban farmhouse ale brewed with Plum Wood smoked malt.. all this paired with an insane Stillwater draft selection.
Draft List:
Folklore – Tale of Van Winkle
Debauched (Brunello Barrel Aged)
of Love & Regret
Why Can't IBU
Hard Times (Union collab.)
Bronze Age (Hoff Ten Dormaal collab.)
25 to One (vintage)
Premium
Cellardoor
Stateside
Existent
Autumnal
Folklore
As Follows
Table Beer
Kopstootje
Perfect Crime European Blonde
Prefect Crime American Blonde
Perfect Crime Smoking Gun
Perfect Crime Hollow Point
Why Can't IBU (cask)
*NOTE* Out of town visitors can make a weekend of it! As the night before (Oct 20) we will be hosting at Of Love & Regret (www.ofloveandregret.com) the 'Roast of Casey Hard' Max's head beer honcho and the following night (Oct 22) Fleet Street Kitchen (www.fleetstreetkitchen.com) is hosting a upscale 5 course Stillwater Beer Dinner.