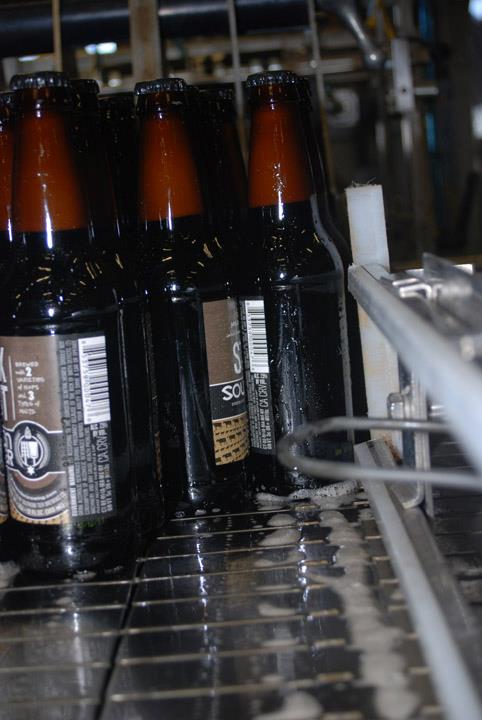 Southern Tier Brewing (Lakewood, NY) is currently cranking out 10,000 bottles of their new 2x Milk Stout an hour right now.    It will hit ST's full distribution network soon.
A little over a week ago, the first bottles of Eurotrash Pils rolled of the line.  Meet the first bottle below.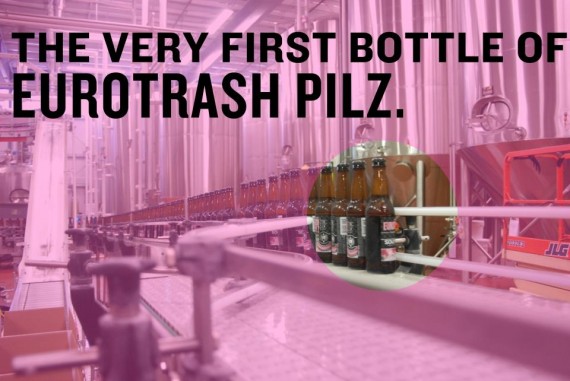 Other Southern Tier as we head into 2012:  An Oak Aged Pumking was just made available this month.  The beer geek haters of Pumpking hate this one too.  Those lovers of the original rejoice at this new edition.
Expect and Oak Aged Backburner soon.
Be on the lookout for Matador Weizenbock Ale coming in 2012.
Warlock Cream Stout has just been released on draft recently.
You should see 12oz bottle treatments of Unearthly IPA, and Iniquity soon.
Also, seasonal favorite Choklot is back.  Dessert is served.