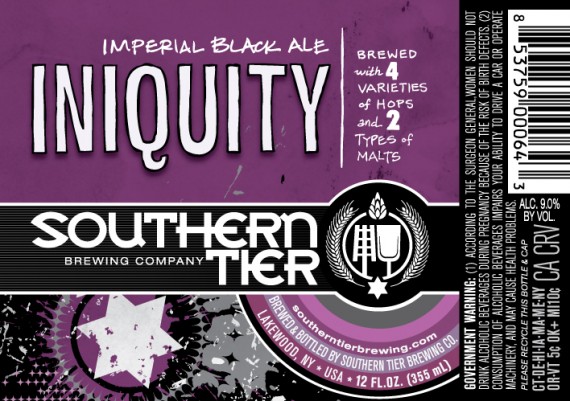 Southern Tier's Iniquity is getting the 12oz treatment.  This big black IPA is one of the best in the states that you now don't have to make a full 22oz commitment each time you drink.  Unearthly IPA is also headed for 12oz bottles.
Style: American Black Ale (Black IPA)
Hops: Chinook, Cascade (kettle), Willamette (hopback), Cascade, Centennial (dry hop)
Malts: 2 Row Pale, Debittered Black Malt
Availability: Currently 22oz, draft.  Soon 12oz.  Year round.
9% ABV