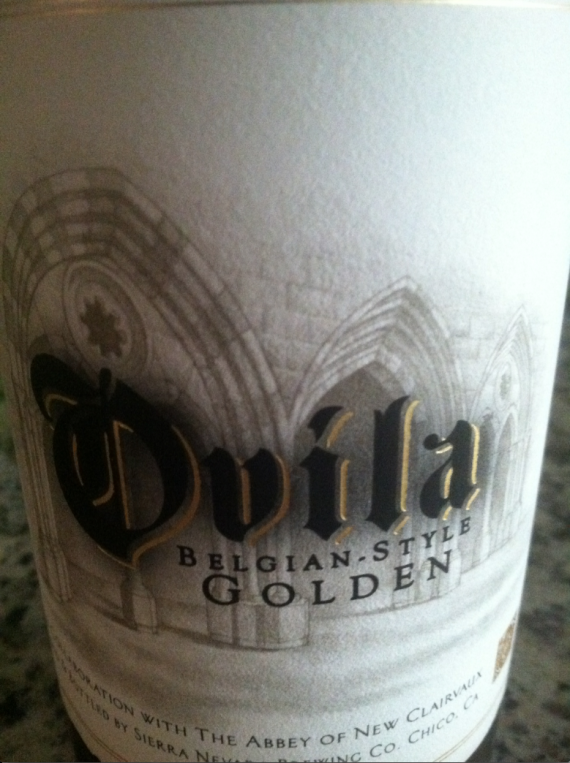 Sierra Nevada's 4th release in the Ovila Series has arrived.  Belgian-Style Golden Ale follows Dubbel, Saison and Quad.  Lighter body than the quadrupel predecessor. Golden boast flavors of apple and pear with a hint of peppery spice.  Perfect for these warmer temperatures.  A portion of the the proceeds benefit the restoration of the historic Santa Maria de Ovila chapter house on the grounds of the Abbey of New Clairvaux in California.
Style: Belgian Golden Ale
Availability: 750 ml bottles, corked & caged. Draft.
8.5% ABV 
Read More: Sierra Nevada