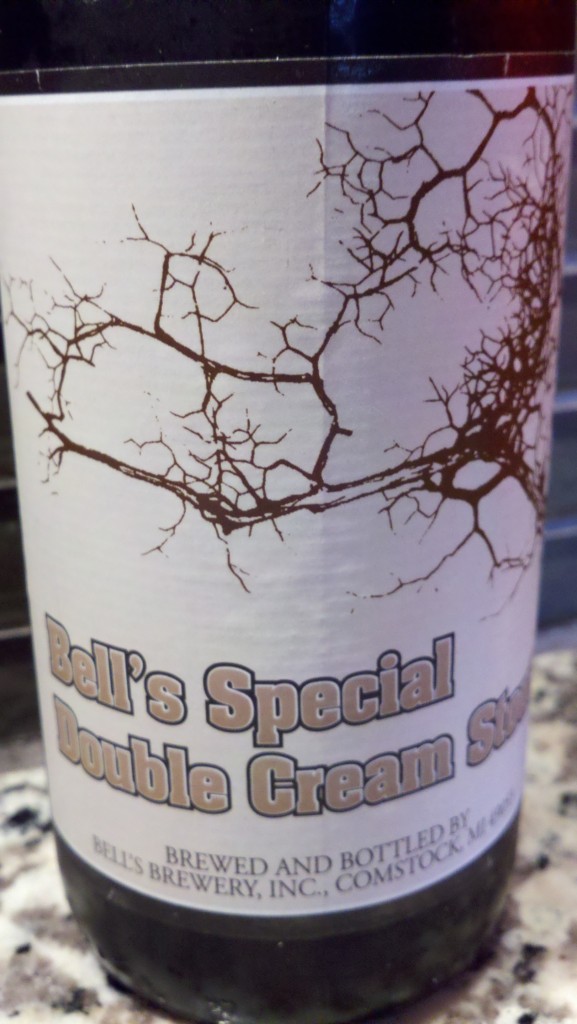 Bell's Brewing (Kalamazoo, MI) brews some great beer.   They are expanding, and very rapidly becoming a household staple for many craft beer drinkers.   This seasonal brew – "Special Double Cream Stout" tops my desert island beer list.  Its creamy, roasty, smooth, and approachable.
Commercial Description:
Double Cream Stout derives its name from its smooth, creamy texture, not the ingredients. Completely dairy-free, this stout blends eight different specialty malts to yield a remarkable depth of flavor. With only a touch of burnt notes, Double Cream Stout focuses on the softer, cocoa & espresso-like aspects of roasted malt.
Style: Milk Stout/Sweet Stout
Taste Expectations: Creamy, with undertones of coffee & chocolate.  Mouth feel is silky. Creamy & rich.
Availability: 12oz/6 pk.  Draft.  Seasonally.  Winter.
6.1% ABV
Looking for this? In stock – Hop City, Tower, Greens.  Total Wine shoppers, request it ordered.