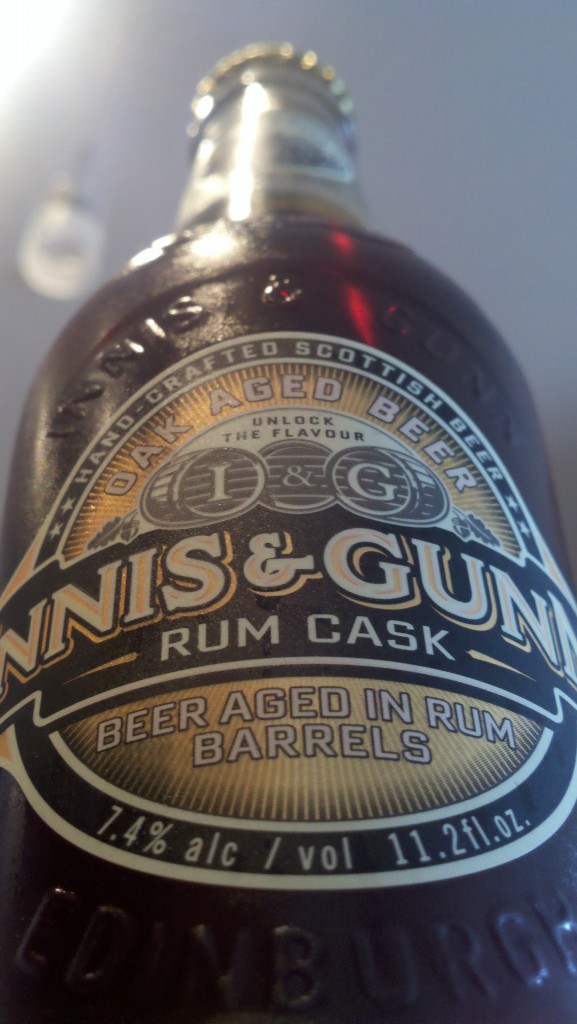 Innis & Gunn (Edinburgh, Scotland) has made a real name for themselves in the United States with their "Oak Aged Beer." Quite possibly one of the most flavorful easy drinking barrel aged beers I've ever had. Innis & Gunn's newest barrel aged offering has arrived in the United States.
From the brewer:
"We are delighted to present this unique limited bottling of Innis & Gunn finished in oak barrels which previously contained navy rum. Maturation in special oak barrels imparts Navy rums with the sweet, spicy character for which they are renowned. We have long wondered what flavours might be imparted to our beer by finishing it in these same barrels and earlier this year we decided to find out.
We brewed a special batch of Innis & Gunn beer and matured it in oak for 60 days. Every single drop spent half of that time in American oak barrels before being refilled into selected navy rum barrels to finish the lengthy maturation. Once the beer had absorbed the unique character the barrels were emptied, the beer blended and then maturation continued for a further 47 days until all of the flavours had married together and mellowed. We think the result is absolutely delicious!"
Style: Scotch Ale/Wee Heavy
Taste Expectations: Rum oak flavors are predominate.  Some malty sweetness, with a bit of alcohol.  Rum flavors pop without the harsh alcohol burn.
Availability: 12oz bottles.  22oz bombers soon.  Year round offering.
7.4% ABV
Looking for this? All retailers by the end of the week.