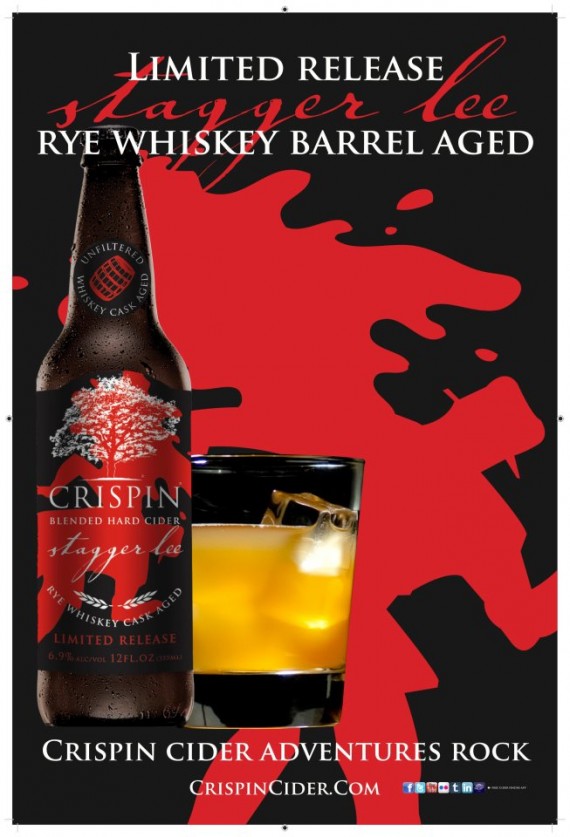 Crispin Ciders are game changes for sure.  You don't just make ciders, you barrel aged 'em.  Between Crispin/Fox Barrel I have had ciders aged in both wine and bourbon barrels.  Peep this one.
Stagger Lee is a blended cider aged in rye whiskey barrels.  Named for the American murder Stagger Lee Shelton, who was immortalized in various songs by the same name.  Stagger died in 1912.  Check out the history on Wikipedia.
Unlike the other Crispin limited ciders, this edition is in 12oz bottles.
Arrival: TBA
ABV always 7% or less