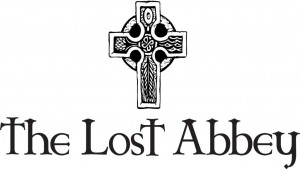 UPDATE 1/11: A couple more rare beers looking to make launch – Barrel aged Inferno (Belgian strong pale ale in bourbon barrels) & Cuvee de Tomme ( Description – "The Mother of all Beers" quadruple. It is then aged in oak barrels with lots of cherries. The cherries and the natural bacteria in the barrels from previous batches give the beer a tart sourness.)  Both will be making rare appearances in Georgia durning the launch
Here it is – the official launch lineup for Port Brewing/ Lost Abbey in Georgia.  Here's the list –
Port Brewing
Wipeout – American IPA, 7% ABV.  Welcome to the waters of Wipeout IPA, a massively hopped India Pale Ale with enough substance and body to overcome even the worst and most tragic of on the water spills.
Hop 15 – Imperial IPA, 9.7% ABV.First brewed in 2002 to celebrate the 15th Anniversary of the Pizza Port in Solana Beach, Hop 15 was imagined and designed by Tomme Arthur and Jeff Bagby as a celebration of 15 years of "Good Beer Brings Good Cheer."  15 hops varieties go into this DIPA.
Shark Attack – Imperial Red Ale, 9.5% ABV. The taste is a smooth, malty one with a balanced hoppy finish that includes hints of sweet caramel.
Old Viscosity – Barrel aged Imperial Stout, 10% ABV.  Code named by our brewers-"The Big Black Nasty," this is monstrous dark ale is brewed to no particular style. Thick and sludgy like oil from the crankcase of a wheat threshing combine, Old Viscosity blurs the boundaries of Porter, Stout, Old Ale and Barleywines.
Mongo – Imperial IPA, 8.5% ABV. Like most double IPA-style beers, the taste of hops that linger for days is at work in this beer. We like the way hops weave in and out of what little malt you can taste. Certainly, we brewed this as a hop-forward beer and think that after one sip you'll agree with us
Midnight Expression – Schwarzbier, 5% ABV.  We suggest a roasty black lager for contemplating empty lineups and waves that go on for days. Most likely you'll long for epic summer swells under moon lit sessions, opening the doors to isolation and empty secret spots on an age trying to pass us by…
Lost Abbey
Avant Garde РBi̬re de Garde, 7% ABV.  Some might want to label this as a beer brewed in the Biere de Garde tradition of Northern France. We would prefer to say it was brewed in the Avant Garde style of beers that will reward all those who seek the not so ordinary.
Red Barn – Saison/Farmhouse Ale, 6.7% ABV.  Lightly spiced with Organic Ginger, Orange Peels, Black Pepper and Grains of Paradise, this brew promises to quench your thirst on the hottest Southern California days or wherever your travels may take you.
Devotion – Belgian Pale Ale, 6.25% ABV.  Brewed as an homage to monks and the solitary life.  Nicely hopped Belgian ale.
Lost and Found – Dubbel, 8% ABV.  Malts, raisins and a fantastic yeast strain working in harmony produce a beer of amazing complexity and depth.
Inferno – Belgian Strong Pale, 8.5% ABV.  Did you seriously think you were living a virtuous life? At least Satan serves beer in Hell. He brews it himself right there in that flame stoked cauldron. Rumor has it the beer is straw yellow, bone dry and simply labeled Inferno.
Judgement Day – Quadrupel, 10.5% ABV.  A massive beer in every sense of the word. A stronger and more contemplative version of our Lost and Found Ale. Judgment Day is the base beer for our Cuvee de Tomme.
Serpent's Stout – Imperial Stout, 11% ABV.  The mouthfeel is full, smooth and round on the tongue. The taste is rich with deep roasted malts, cocoa, coffee and a touch of vanilla balanced perfectly against the alcohol to create an excellent winter warmer.
Gift of the Magi РBi̬re de Garde, 11% ABV.  Gold in color and bittered with the bark of Frankincense, we have even used the smallest amount of Myrrh which is an herb that has roots in ancient winemaking as well.
Angel's Share – American Strong Ale, 12% ABV.  This striking Strong Ale is brewed with copious amounts of Caramel malt to emphasize the vanilla and oak flavors found in freshly emptied bourbon or brandy barrels. The beer spends a year in oak before it is packaged for release.