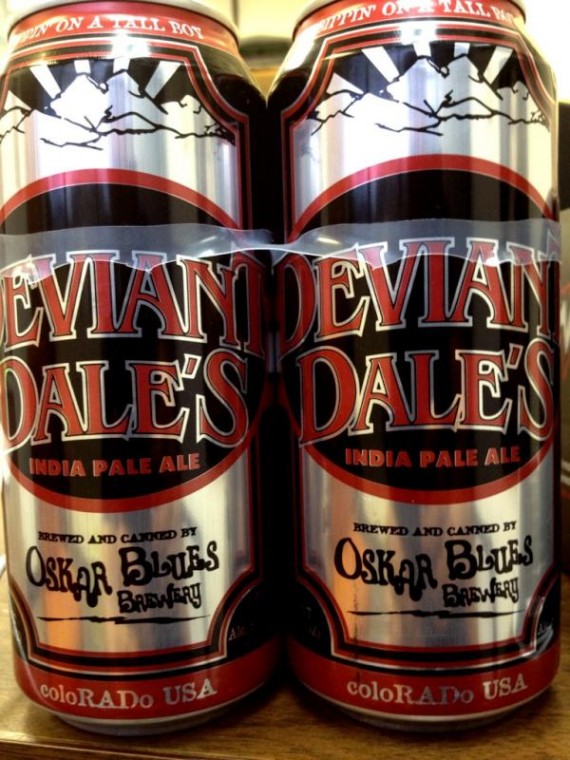 Oskar Blues Brewing's newest hoppy concoction Deviant Dale's is now hitting shelves (and selling fast!)  Reports from shops that have receive the new beer already say the beer didn't stick around longer than an 2 hours.  People still love hops.
Deviant is the brewery's signature pale ale, made bigger.
It's a double edition fo the perennial favorite — Dales's Pale Ale.  The brewery describes it as "a sensory assault for Hop Lovers."   There are 4 hop editions during the hop process, and final massive dry hop of Columbus hops. Hops, hops and more hops.  Not just for tap handles anymore.  We're talking tallboys baby!
Style: Imperial IPA
Taste Expectations: Big on hops – lots of grapefruit.  Chewy,  & fresh.  Piney, slightly floral. Touch of caramel malt.
Availability: 16oz tallboy cans, Draft.
8% ABV 
pic via @GreensBeer