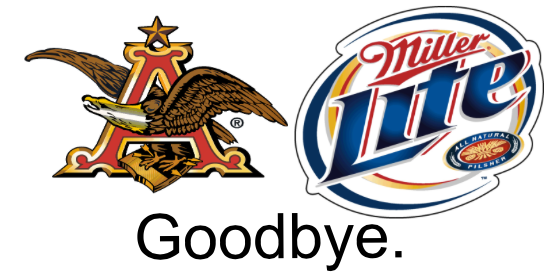 Outraged over price increases by SABMiller and AB InBev, restaurant chain The Winking Lizard is dumping Miller Lite and Bud Light. Both companies have raised prices across the board recently. That equates to a price increase for the customer.
An employee of the restaurant chain (who didn't want to be identified) says this: – "with the price of these light beers going up, there is a decreased value for the customer. What's the point anymore? Time for more craft, from hard working American breweries."  Yuengling & Yuengling Light will be the national brand of choice.
Important thing to note here, The Winking Lizard has pulled these off the draft wall because of the politics of price increases. Not how the brand is viewed in America's exploding beer market.  Both brands were/are strong sellers in the restaurant chain.