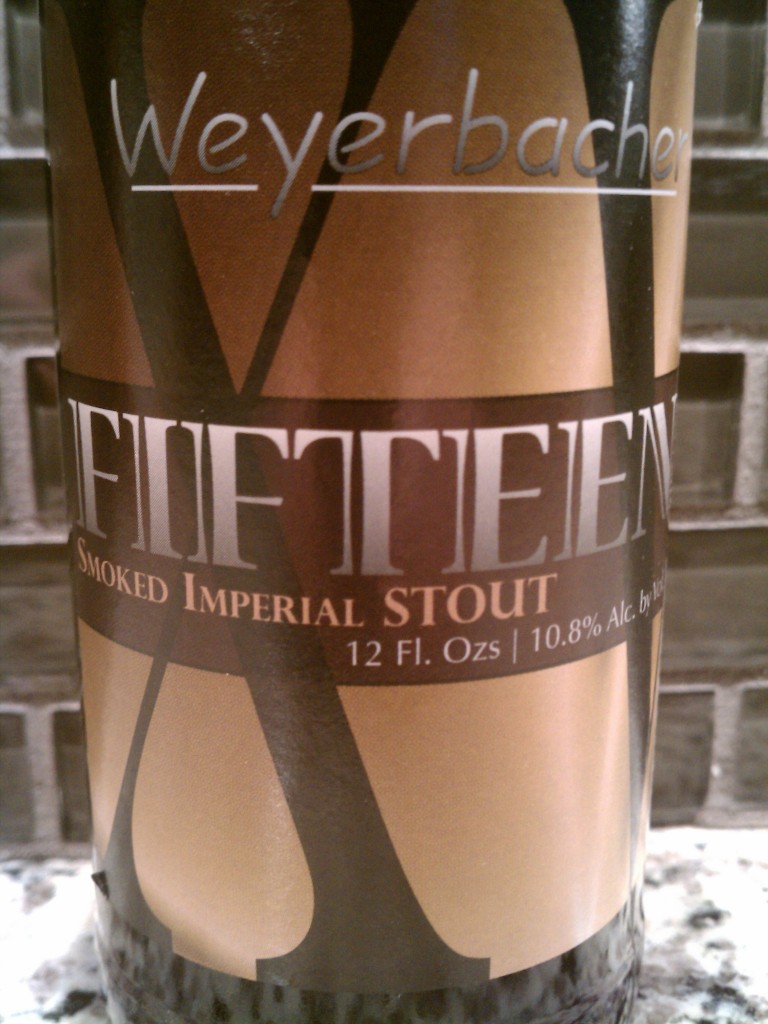 New from Weyerbacher Brewing (Easton, PA) – it's 15th Anniversary.  This release commemorates the 15th year of craft brewing by the Weyerbacher family.
From Chris Wilson, head brewer at Weyerbacher:
"This is a celebration of our fifteenth year making craft beer and it stands as an example of the bold flavorful beers that we have come to make.  This is not a timid ale; it's an intense, full-bodied smoke experience.  Fifteen has a rich flavor profile balancing notes of dark roast, burnt toast, and spicy rye with a deep earthy aroma of smoke and wood.  This beer should age nicely and be a smoky treasure for many years.  Recipe by Chris Wilson, Head Brewer and Dan Hitchcock, Brewer."
Ingredients –
Hops – Centennial(B), Fuggles
Malts – Smoked, CaraAroma,Carafa, Rye,Roasted Barley, and Black.
Yeast – Wyeast 1272, aka American Ale II
Adjuncts – Sugar
Cellarable – Yes
Availability – 12oz/6pks – 1/2, 1/6 barrels, draft.  One time – Anniversary Release
CONGRATULATIONS TO WEYERBACHER FOR 15 YEARS OF CRAFT BREWING!