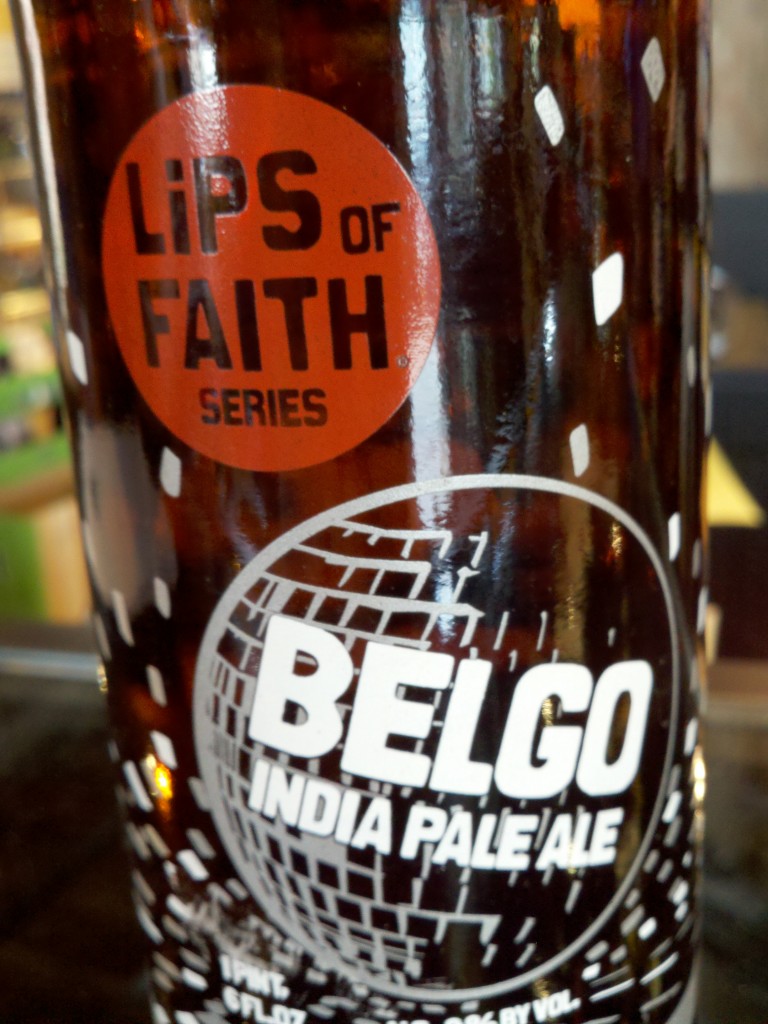 It seems like Belgian style IPA's are catching on in the U.S.  American IPA's are obviously quite popular, and adding a Belgian yeast to the brew gives the beer some depth that people seem to love.  New Belgium just recently released their first full time IPA ( and I believe it's first IPA at all) – Ranger IPA very recently.  It sells quite well.  This new release Belgo was just a natural progression.  It's an aggressive IPA brewed with 5 different hop varieties.  Authentic Trappist yeast was used instead of an ale yeast.   Belgo joins this "Lips of Faith" series by New Belgium.
Ingredients:
Kettle Hops: Simcoe, Cascade, Amarillo, Willamette
Dry Hops: Cascade, Amarillo, Willamette
Flavor Description: Medium bodied, Belgo opens with citrus and floral tones from generous hopping, then gives way to soft fruit tones implied by the authentic Trappist yeast strain and finishes clean.
Availability: 22oz Bombers.  Limited draft offerings
8% ABV
70 IBU's
Looking for this? 7/28 – Reported at Hop City